By Inés Belahrizi
On Friday, March 29, all the Erasmus ambassadors went to enjoy a morning in Bardenas desert. First we went to attend a small talk about the nature and fauna of Bardenas at the reception center.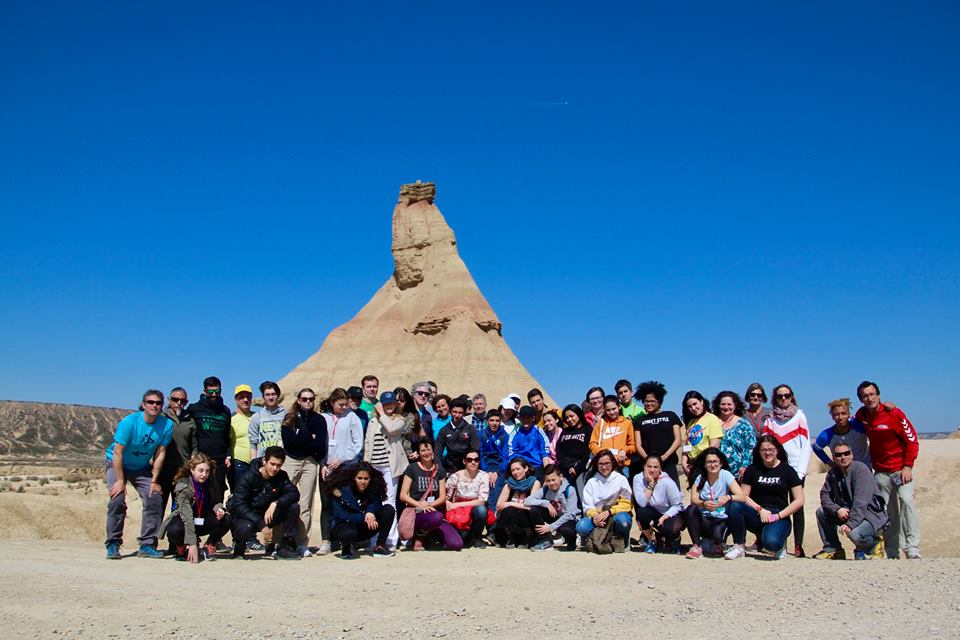 Later on, we went with the bus around the army base till Castildetierra, a very iconic mountain that is the symbol of this amazing nature park. Of course, we took a group picture there.
We had a lot of fun. Some friends went for a walk and some others, me included, got lost an went through a hole with a escape route.
After a while, we climbed a kind of mountain and saw that the rest of the group was in front of us and we joined them.
Then we went back to the bus and climbed a fairly large mountain but luckily there were stairs (too many!) and we got tired. At the top, the views were rewarding and everything was beautiful and relaxing.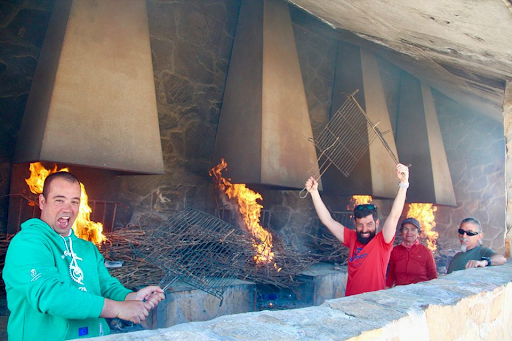 We had lunch in Virgen del Yugo, a sanctuary with barbecue places and tables. The meat and the grilled veggies were sooooo tasty.
We were in the viewpoint and we had a great time. It was certainly a great experience that we will never forget. We miss you all!