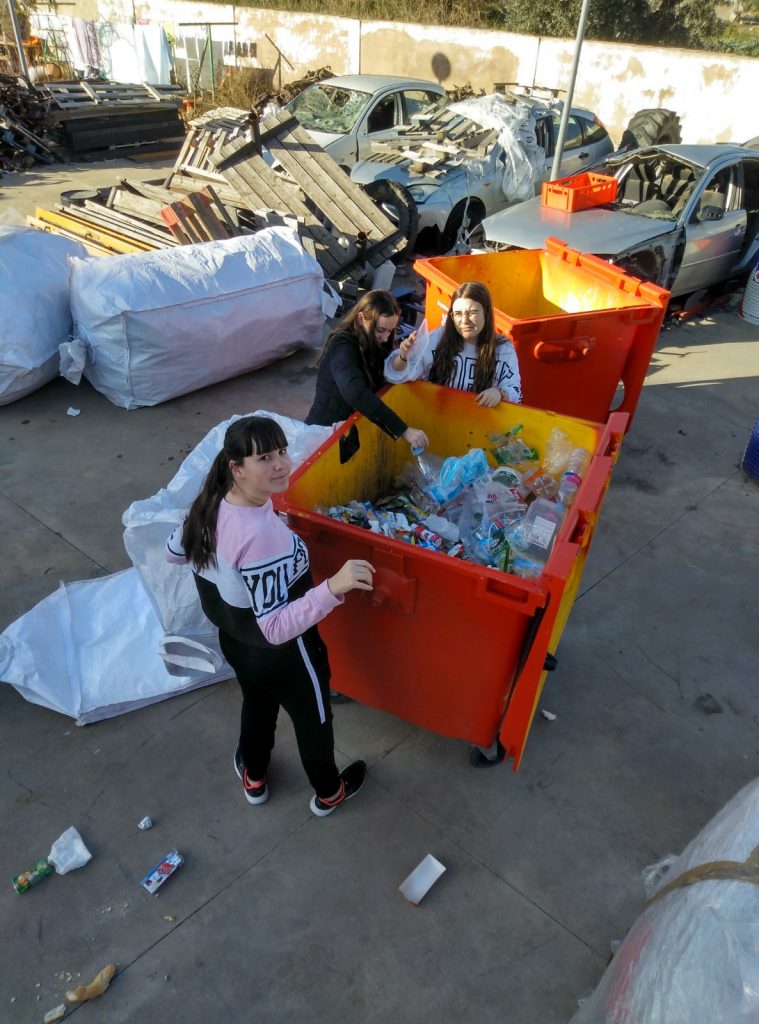 Biciclistas de Corella started a new recycling project in October called «Recicla y recibe» («Recycle and benefit»). Alhama High School collaborated since the very beginning.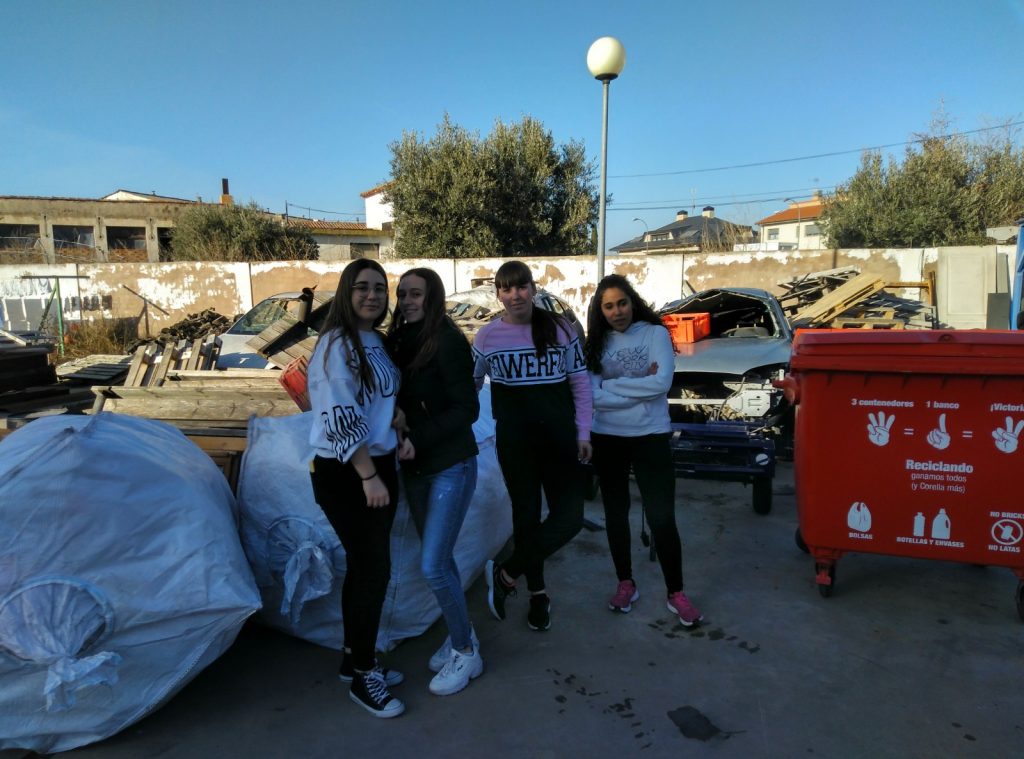 The Art School (EASDi) of Corella designed the visuals that you can see on the bins. We´ve set bins in all the schools of our town and in the nursing home and we ask people to fill them with plastic (neither cans nor foil, please!). We collect the bins every week and then we fill big sacs with the plastic.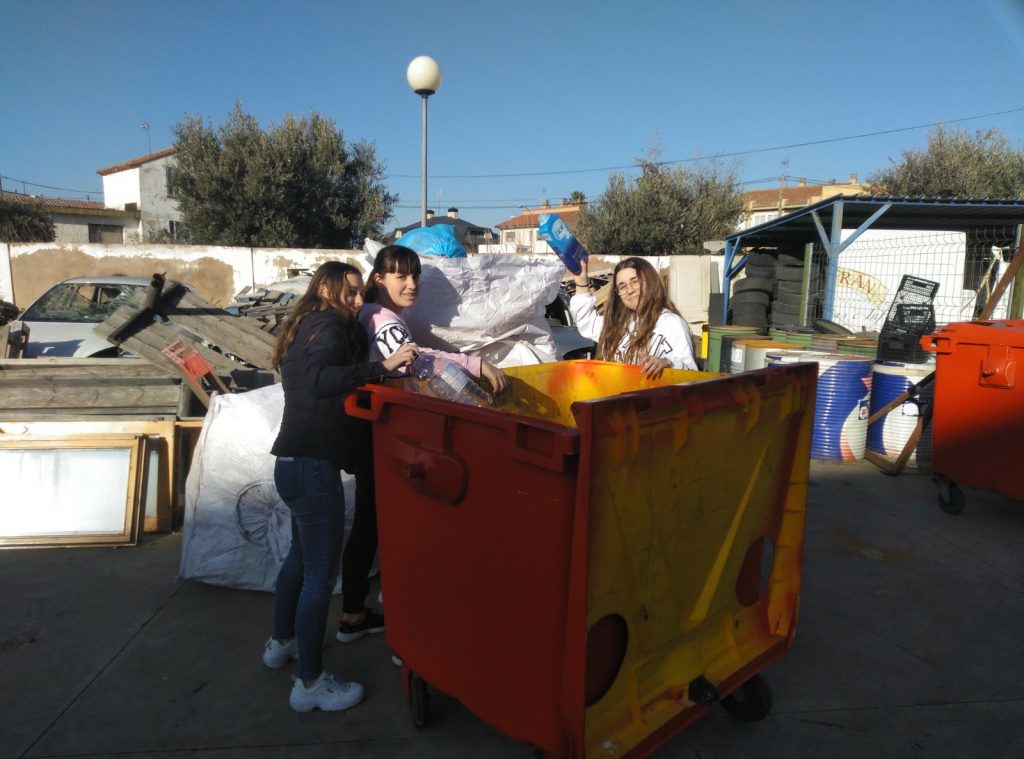 The whole recycling process finishes in Solteco, a nearby company that turns our plastic into nice things like benches, bike racks and street bins. Thanks a million, Desiré, Alicia, Laura and Elba for pitching in to fill the big sacs with recycled plastic.