LAG SUDUVA, LITHUANIA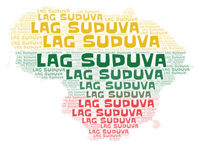 The Association Local Action Group of Suduva was founded in 2006. Suduva LAG works in Kazlu Ruda Municipality and Sasnava Eldership of Marijampole Municipality. Most of the organization members live in rural communities. LAG Suduva´s mission is to strengthen the partnership between various sectors to achieve a balanced development of rural areas and to promote public and community spirit in order to educate responsible citizens.
LAG Suduva 2014-2020 implements the strategy "Improving Life Quality of Rural Area Residents in Suduva Land". Rural communities lead the majority of the projects for this strategy. The organization has inter-territorial and international projects with partners in different regions and countries.
LAG Saduva promotes non-formal education for adults and young people in order to deal with social problems. Youth problems are discussed during the meetings with youth representatives. One of the most relevant problems is unemployment. A lack of leaders is a common trait of both village communities and youth organizations. Young people are not very active; therefore, voluntary involvement in public activities is low. Young people usually need information, encouragement and inspiration to do something useful together. Youngsters would like to cooperate with various organizations matching their interests as well as to prepare and implement common projects. They are interested in seminars on relevant topics.
LAG Saduva has organized training courses to meet the population's needs, youngsters especially: workshops on volunteering and social work, English, German and computer courses, especially  for rural people. These courses are helping Kazlu Ruda and Marijampole Municipalities to improve people's competences and to build long-lasting intergenerational relationships.
KEY PERSONS INVOLVED IN THE PROJECT:
Reda Kneizevičienė, Sūduva LAG Chairlady. She is the coordinator of an Erasmus+ project (2015-17) titled "Modern technologies as a tool for intercultural education and raising public awareness". She has been participating in NGO activities since 2001 and administering 50 different projects (Baltic-American partnership program, Lithuanian adult education centre, Agriculture Ministry, Social Security and Labour Ministry, the Ministry of Interior, the World Bank projects) since 2004.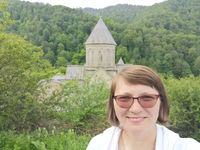 Reda has participated in many seminars on rural area development and community organization topics, has been giving presentations to village communities on LEADER program topics and leading such seminars as "Legal environment of an NGO" and "Project administration". She has achieved expert philanthropist qualification under the BAPP project "Development of Philanthropy in Lithuania."