We´ve organized eight trishaw rides and two training courses so far in Corella with our lovely Yayacleta. We are sharing today´s ride with Nati, 96, and Maribel, 84.
Cristina, Pilar, Montse, Mila, and Toño have pedaled to «Plaza del Perejil» today and Nati, who (according to her) «hadn´t left home for four months» was already waiting for us. «Where are we going, Nati?» «El Villar!» –our patron saint´s church.
We have cycled down Navarra Avenue and as we passed by Landelino Cafeteria we stopped to say hello to Maribel, Nati´s friend and neighbor, who was having a coffee. We invited her to hop on our Yayacleta and she did it right away.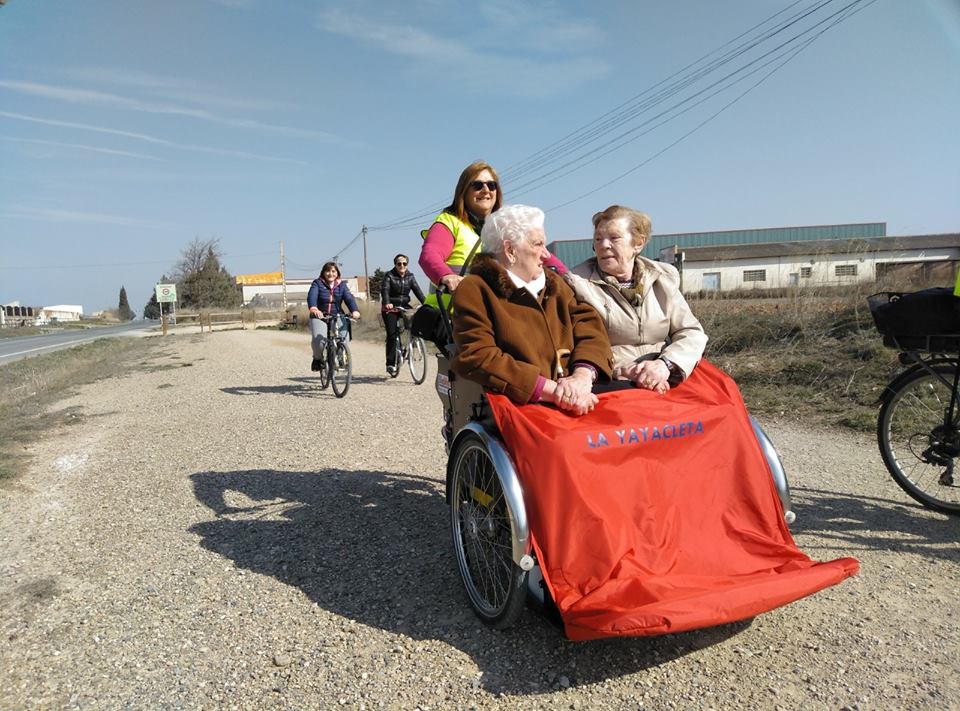 Our two lovely grandmas have been talking about their things, although not necessarily about the same ones. Nati is a bit deaf but both are good conversationalists and have an excellent sense of humor. They were very happy and grateful. Listening to them and seeing them enjoy has been a great pleasure and an enormous privilege. It was a beautiful sunny day.
We have arrived at «El Villar» and have entered to visit our patron saint. We have lit a couple of candles and chatted with the priest of the church.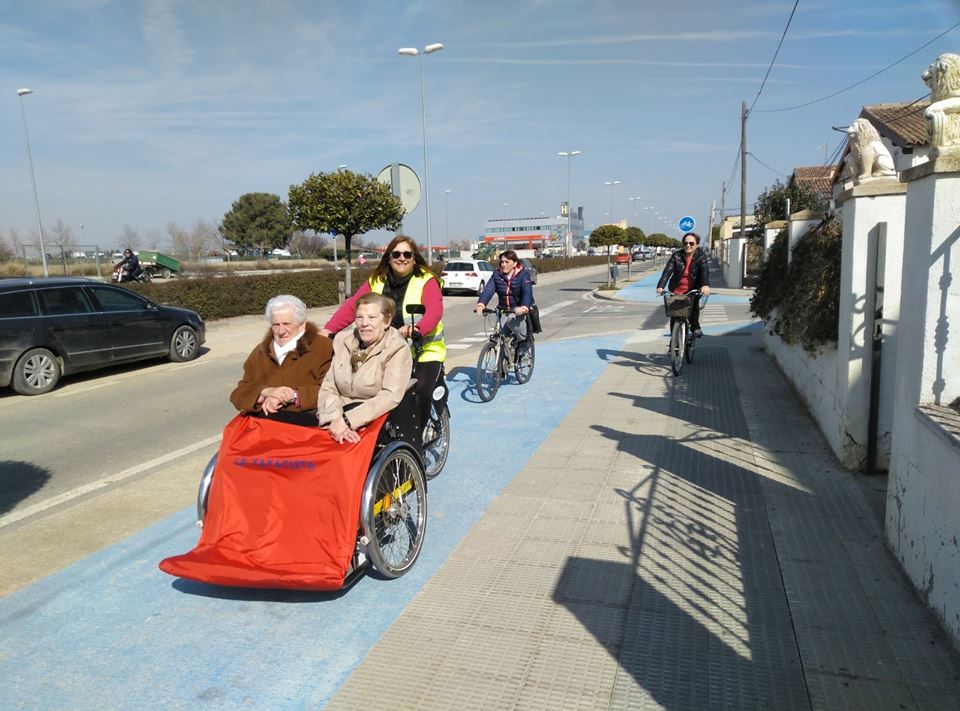 We have cycled back along «Camino Bajo». When we passed by Plaza de España, everybody turned around to admire our two lovely old ladies. The bike ride ended at 13:30 pm where it had started, in Plaza del Perejil. Nati and Maribel have asked: «When are you coming again for a ride? The next day to La Estanca lake, huh? «See you next time!