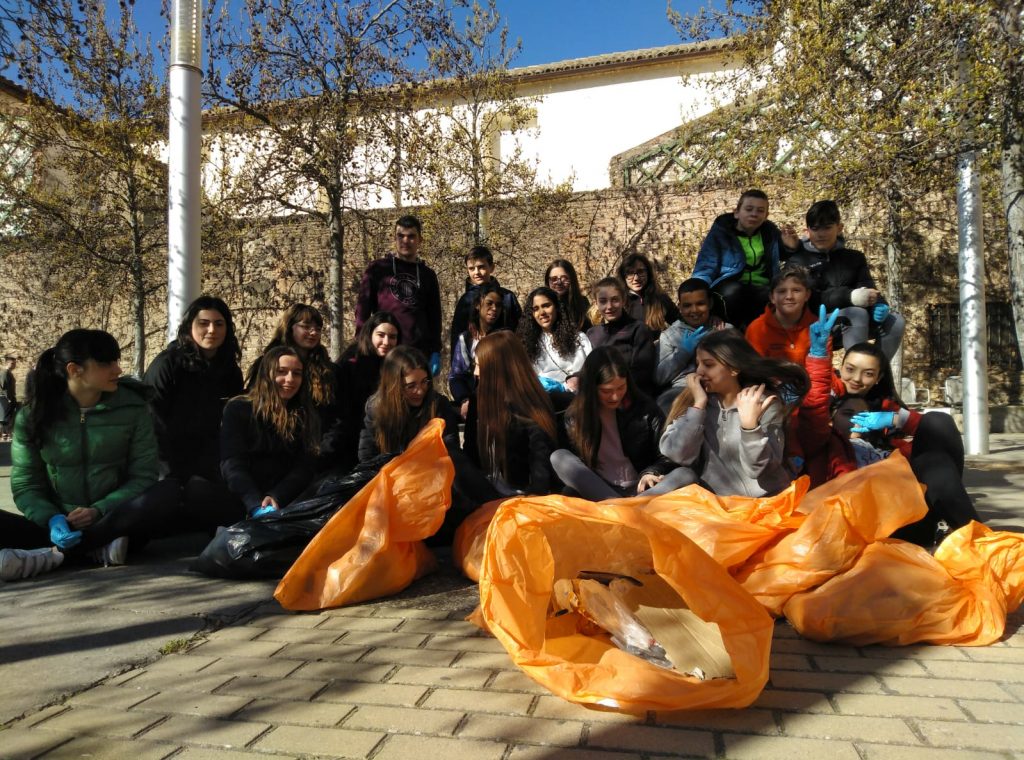 Today, March 15, more than 1,600 cities around the world, 45 of them in Spain, have organized demonstrations and activities of all kinds following the movement Fridays for Future that Greta Thunberg, a determined 15-year-old girl from Sweden, started in August 2015. The objective is to combat climate change and demand that our institutions take measures to tackle it.
Alhama High School and the School of Arts (EASDi) of Corella have supported the school strike with several initiatives:

-Rubish clean-up in cemetery area, and Bardón track. Twenty-five teenagers have filled 33 bags with rubish.

-Concentration and display of posters at the entrance of EASDi.

-Emptying four containers of the campaign «Recycle and receive» (plastic that will turn into benches or bins) and filling big sacs with them.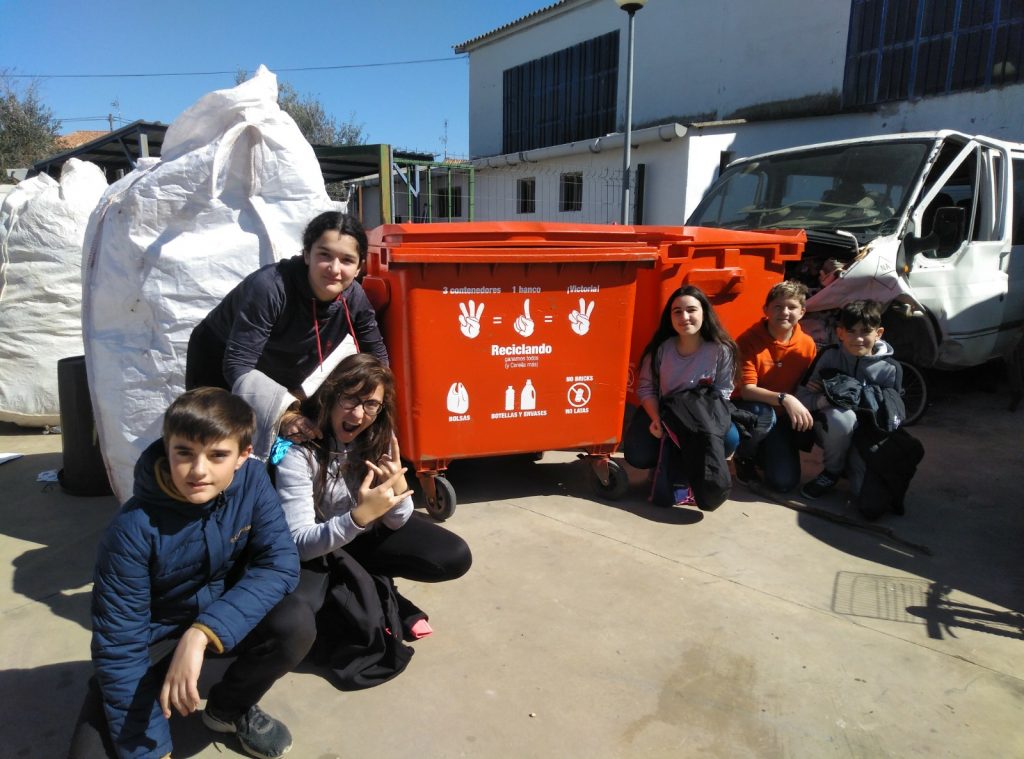 We´d like to highlight that four students went to pick up more rubbish on their own in the afternoon. They filled four more bags with rubbish.
Congratulations and thank you, kids!