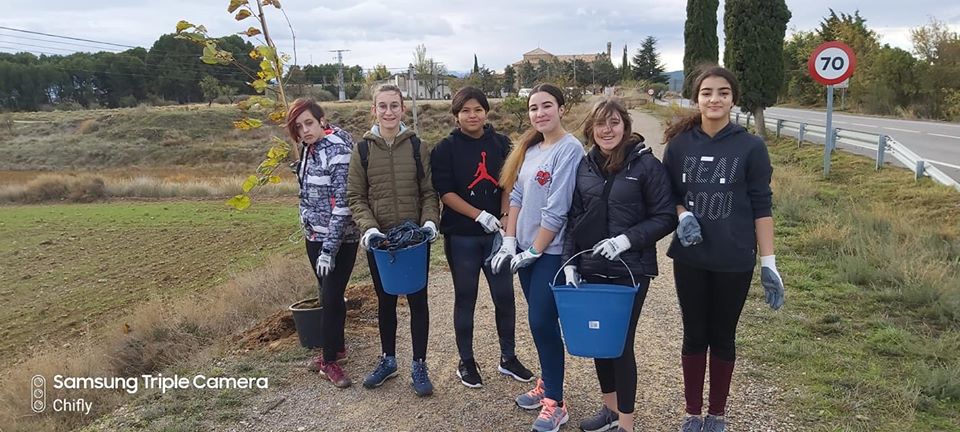 Biciclistas de Corella and Asociación Juvenil San Miguel organized a planting workshop in Corella on November 23rd. We chose the track to El Villar Sanctuary to plant and clean.
Six Erasmus volunteers participated in the clean-up and planting workshop: Victoria, Raquel, Bianka, Inés, Martina and Doa. We collected six big sacs full of rubbish and we planted 128 trees.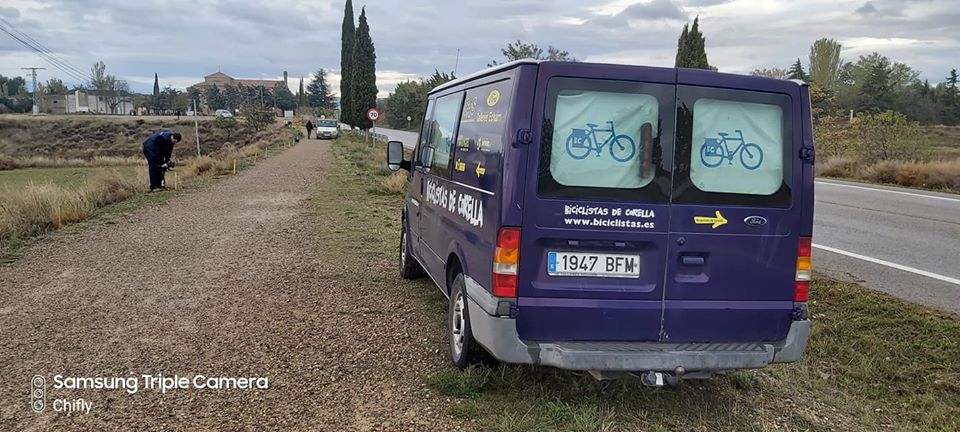 The Twelve Tribes community came to pitch in with the clean-up and the planting. Overall, 45 people participated in the workshop. Thanks everybody for your help!