Cristina Gallo and Toño Peña represented Corella and our Erasmus partners in COP25 Madrid, the international Climate Change conference held in our capital from 2 to 13 December 2019.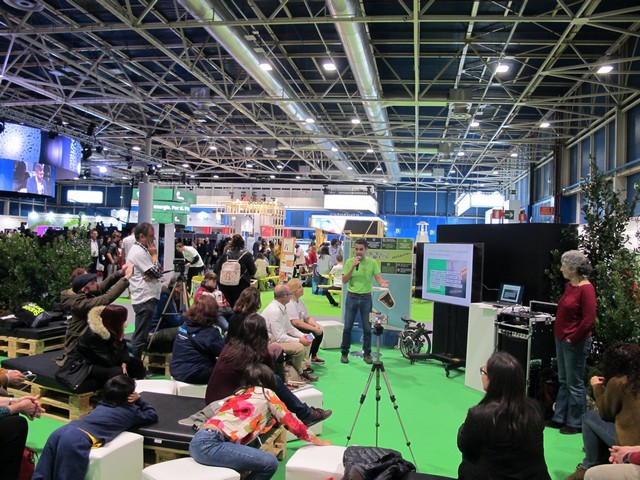 We chose December 7th to participate in COP25 Madrid. The previous day, almost half a million people demonstrated and urged our politicians to take decisions and implement measures to tackle climate change.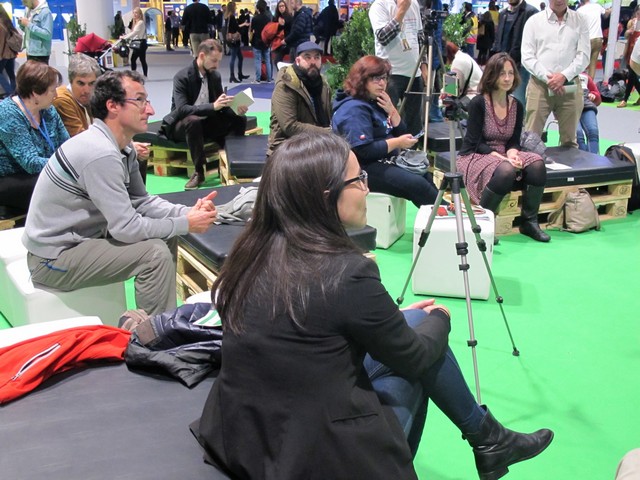 In the morning, 1,500 people cycled 20 km, crisscrossing the city and blocking the traffic, pedestrians included, wherever we passed. The police did their best to have us all as a big group of cyclists, and not three or four smaller groups if we had stopped for traffic lights. It was a weird experience to jump red traffic lights with the help of stressed-out police officers trying to manage the event.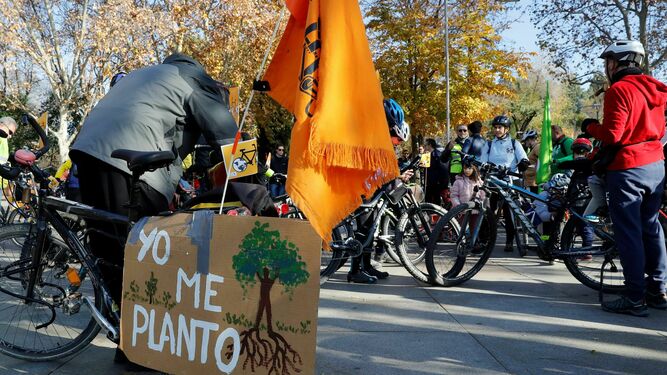 In the afternoon we chose conferences and venues: on one hand, Cristina stayed in Complutense University, where the Social Climate events took place. She explained «Cycling Without Age» in Spain and in Corella for 80 enthusiastic cyclists and general public. On the other hand, Toño went to IFEMA, where all politicians have their own conference, and attended a presentation and debate on safer and more human schools, especially if we don't drive our children there.
The hectic day finished with Toño arriving in the university just in time to see the last minute of «Con las canas al viento» (the right to wind in the hair), a film about a nursing home in Copenhagen moving a group of elders on trishaws to Norway for a 5-day trip with Ole Kassow leading the way. Toño took advantage of the supportive and interested audience and explained what our Erasmus project is about.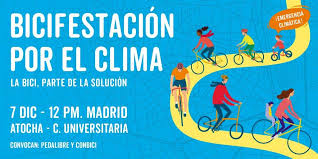 It was a great pleasure and an honor for Cristina and Toño to represent our four countries in COP 25, Madrid Climate Change Conference.