By Inés Belahrizi Benarroudj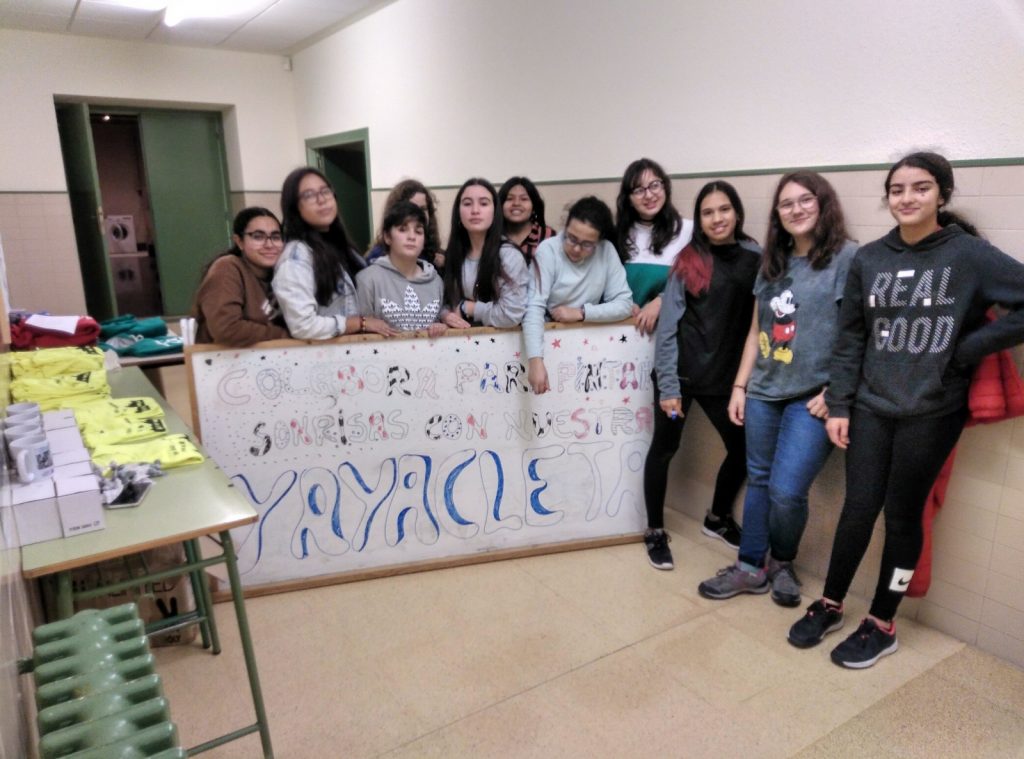 December 20th, 2019. It's 8:00 am and the students are arriving at school with a boring look but they don't know yet that they will return home with a smile in the face and having the best day of the school. While they are arriving we are setting up the stalls with all the sweets that Erasmus ambassadors made with love, obviously!
The bell rang and the students are walking up and down the hallway and they are buying and helping us to raise money to buy the second "Yayacleta". 
Our table has an amazing display of Arab sweets, cookies, cakes and more. Every passing minute we sell a piece of cake, they are so tasty and delicious…
In the school kitchen, four students are doing hot chocolate that we've sold in a second. Obviously we weren't the only students that we were selling, there were teachers selling home soap, students sending Christmas sweets like turrón, chocolate, cupcakes…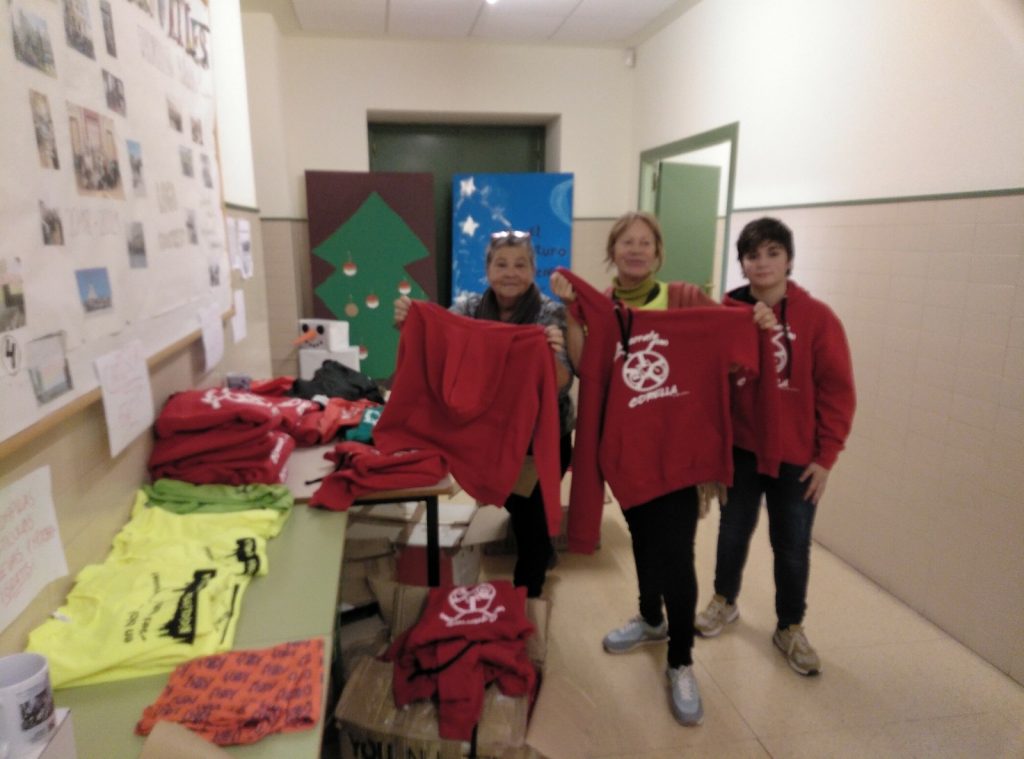 We have spent a very good day and we've enjoyed a lot. At 11:30 some students and teachers, Alejandra and me (Erasmus ambassadors) included,  sang some songs to say goodbye until the next term.
It's 12:30 and all the hall is empty, you just can see teachers picking up their stuff, and when you go out you see lots of students hugging, smiling and laughing out loud.