By Laura Arellano Atienza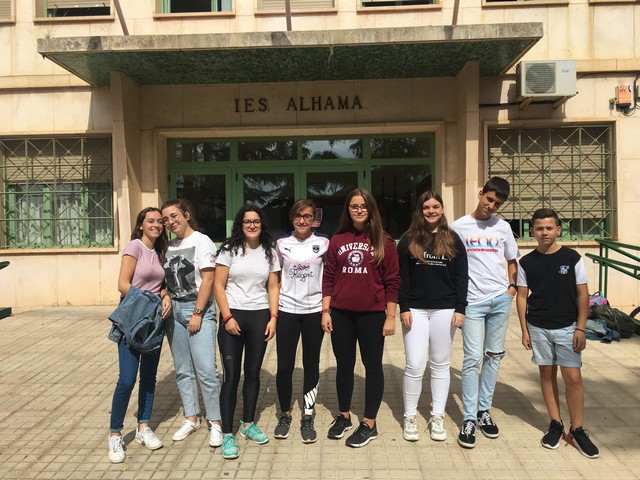 6 months and 17 days. 6 months and 17 days since, what has been for me, one of the best experiences in my life. 6 months and 17 days since I met them: those friends that I hope to see again in the future. Today, 6 months and 17 days have passed since that October 5th that made a huge impact on me.
I was not a very committed student in everyday school life. One day Toño told us about the Erasmus project "Sustainable mobility, sustainable community" and my friend Elba and I decided to ride this roller coaster together. After earning our points by doing different tasks (blog articles, outdoor clean-ups, excursions) and meeting many of the Erasmus participants in Corella's LTT, we were offered to go to Denmark. We didn't think twice. I had wanted to go to Copenhagen all my life and that was an opportunity that I couldn't miss.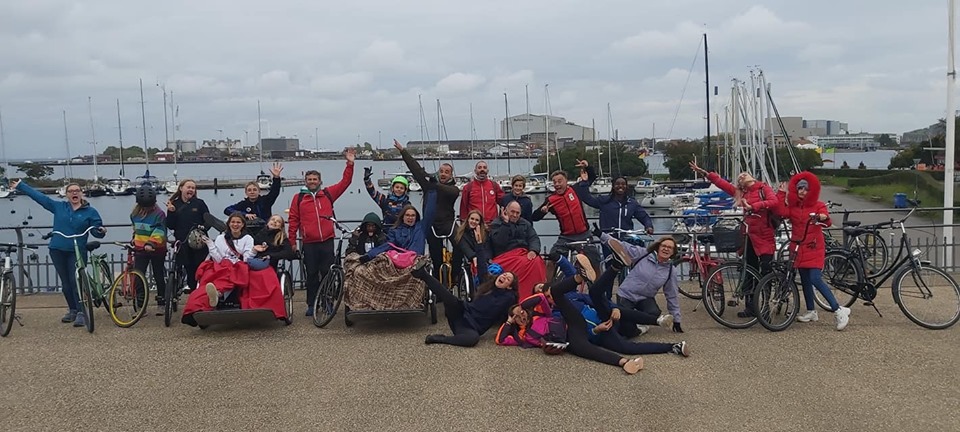 Our adventure started on October 5th, too early in my humble opinion. After several van, train and plane trips, we arrived in the beautiful capital of Denmark. We spent that night and the next morning exploring the city on our own. In the afternoon, we were introduced to the families we were going to live with that week. Some, like Elba, already knew her family because it was with the same person she had lived with in Corella. In my case, everything was new. The girl who stayed at my house in Corella, Lucía, was paired with someone else. I didn't know what to expect, anything could happen. Fortunately, they turned out to be the best possible host family. Jasmina, who was a year younger than me, became my greatest support and best (foreign) friend those days.
As expected, the next day after some presentations, we toured Copenhagen «in the best possible way», by bike. I have not been a fan of the bike in my life, but the bicycle infrastructure system was so well-thought and convenient that I fell in love with the idea right away.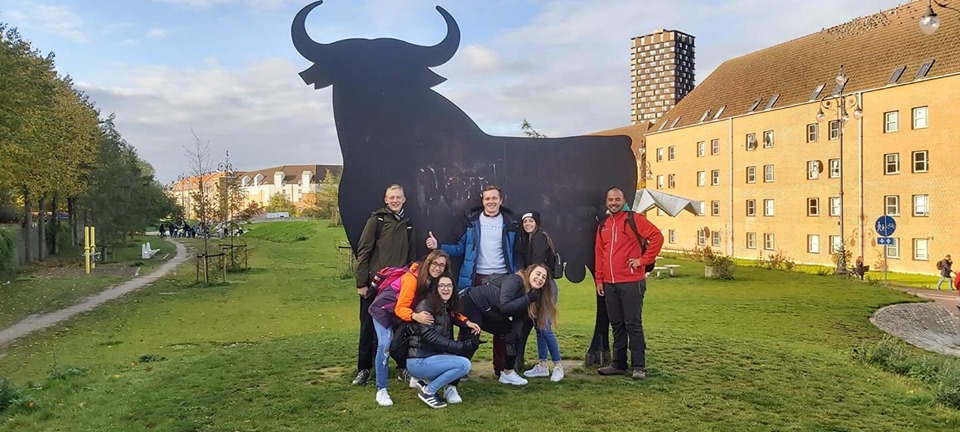 Elba and I were in the 1st year of Bachillerato and we should not forget that. If during the day we went on cycling and boat trips, at night we studied non-stop. The school year had just begun and we couldn't start off on the wrong foot.
During the following four days, we moved around exclusively cycling. It wasn't really a surprise, the main objective of our Erasmus project is the promotion of cycling and intergenerational relationships. One afternoon, we went to a nursing home and there we met Ole Kassow, funder of "Cycling Without Age", a movement present in 2,200 cities around the world. We joined him and a couple of elders on their trishaw rides in Copenhagen. I conversed with Finn, a very interesting and fun old man.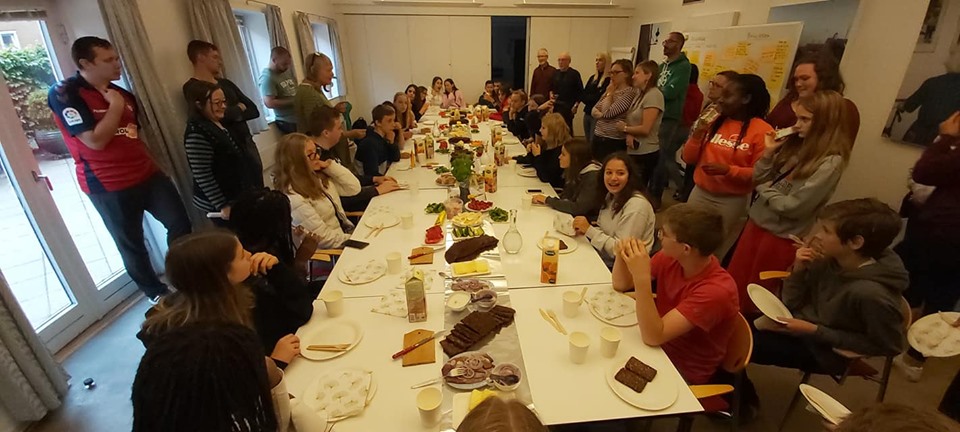 That day they prepared food for us in the nursing home but it was a somewhat particular meal. They set up the different ingredients on the table and we had to make our sandwiches. Chifly brought chorizo ​​pamplonica and we, the Spanish students, helped ourselves to it greedily. Sorry but, after several days living on veggies, we were craving chorizo.
On October 11th it was time to say goodbye to my new friends and my Danish family. The night before I had decided to write a farewell letter and I hid it under my pillow. Saying goodbye to them was very difficult. That morning at the high school the atmosphere was not cheerful and it showed. We all knew that our farewell was coming and there was nothing we could do to prevent it. Two girls interviewed me for their school radio. They gave us the diplomas, followed by tears, hugs and promises to meet again. Not unexpectedly, I was the only one who cried. I'm hopeless.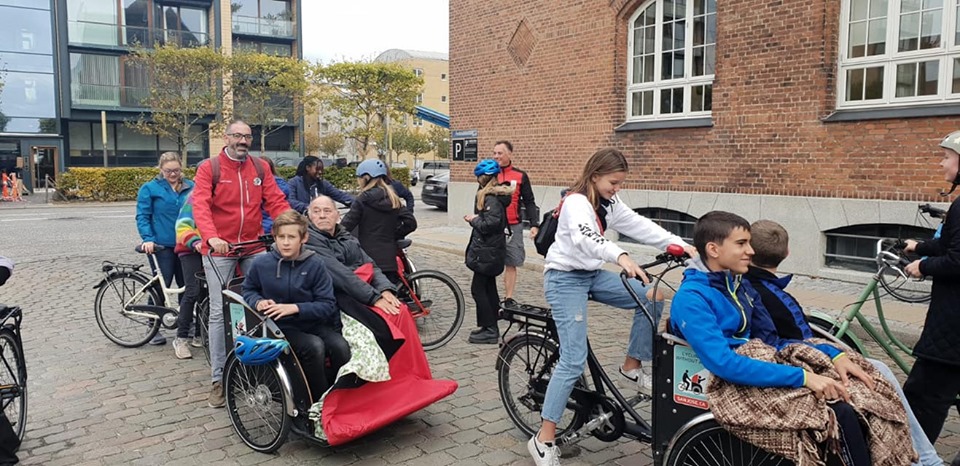 As our plane was leaving at night, we were taken after lunch to Tivoli Park to lift our spirits. It is beautiful and perfect for taking photos and that is what Elba and I did all afternoon.
We arrived in Corella at dawn and with the recent memory of everything we had lived engraved in our minds forever. «Don't cry because it's over, smile because it happened», a friend told me as soon as we returned. Wise words!