By Allison Roberts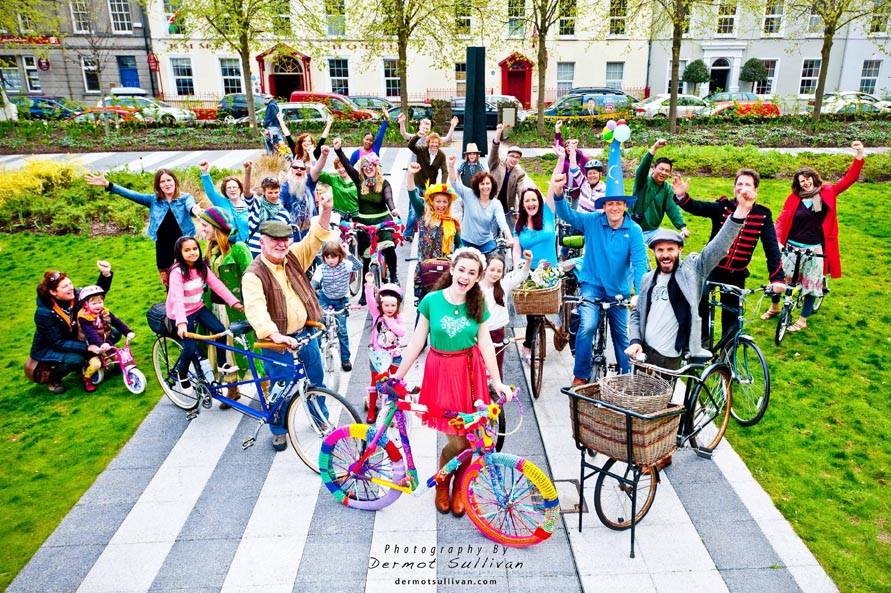 This year the Clon Bike Fest will widen its spokes, reaching wide and inviting bicycle lovers all over the world to participate in a series of events, online and on your bike – and all of our Erasmus+ friends from Spain, Lithuania, Denmark and Dublin are invited!!! Spread the word to all corners of the globe!
While we are still finalizing details of the weekend, here is a snap shot:
The main on-yer-bike event of the weekend will be a 4 day 'Photo Scavenger Hunt' – open to small groups of bike lovers around the world. Register a team of 2-6 people (respecting your local COVID-19 guidelines) and prepare yourselves for 4 days of cycle hunting and photo posing – each item on the list will be assigned point values – and the team with the most points will win a wheely wonderful prize pack! Scavenger hunt list will be published on the evening of Wednesday June 3rd and entries will close mid-night on the 8th.
The Bicycle Festival will also host a live streaming 'Bicycle Lovers' Forum' to discuss topics from 'Cycling beyond the Pandemic' to community bike shops to bike-buses, and everything in between. You can also expect live streaming Bike Repair with community bike mechanics from our very own Bike Circus as well as a virtual Cycle-in-Cinema and ideas and invitations to set up small cycle obstacle courses for your street!
For updates and to register your group for the Scavenger Hunt visit:
http://clonakiltybicyclefestival.org/bikefest2020/
T-shirts are being designed, digital posters and programmes will be available from May 15th –