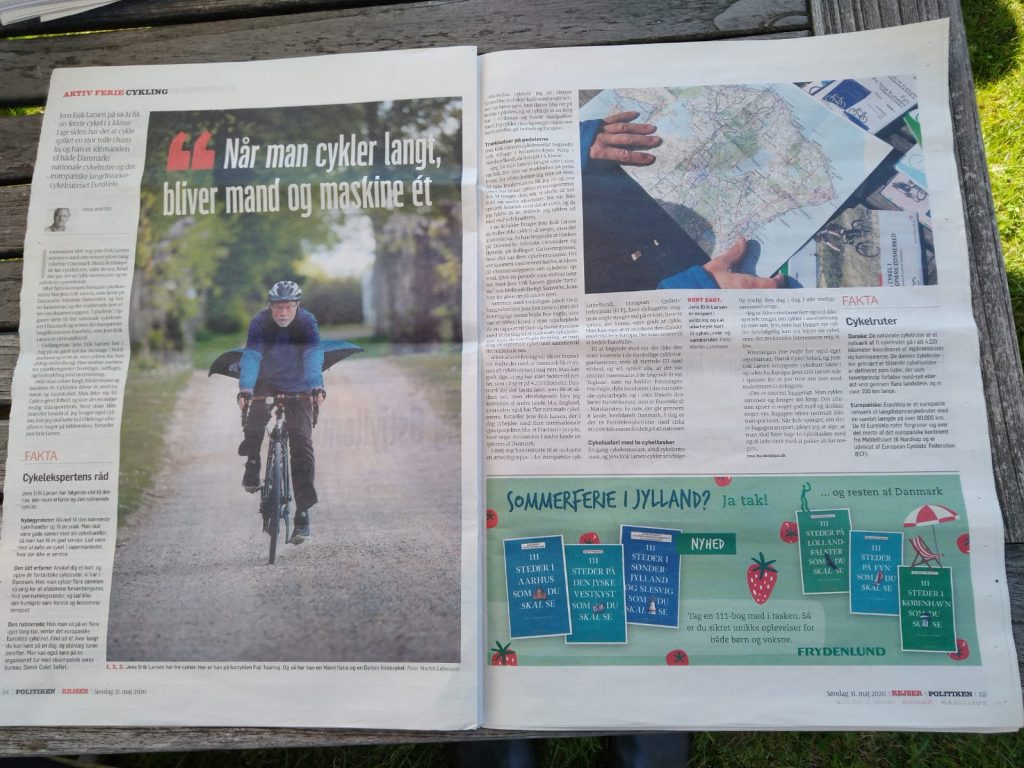 The biggest newspaper in Denmark, Politiken, interviewed and explained the role of Jens Erik Larsen in cycling, both as a means of transport and for recreation, on Sunday, May 31st 2020. The cycling history of national and european cycleroutes (namely, EuroVelo network) is closely related to JEL. The article mentions our Erasmus+ project too:
https://politiken.dk/rejser/ferieidanmark/art7765892/Jens-Erik-Larsen-er-manden-bag-de-danske-og-europ%C3%A6iske-cykelruter
Thanks, Jen Erik, for inspiring us and being an important part of our project.