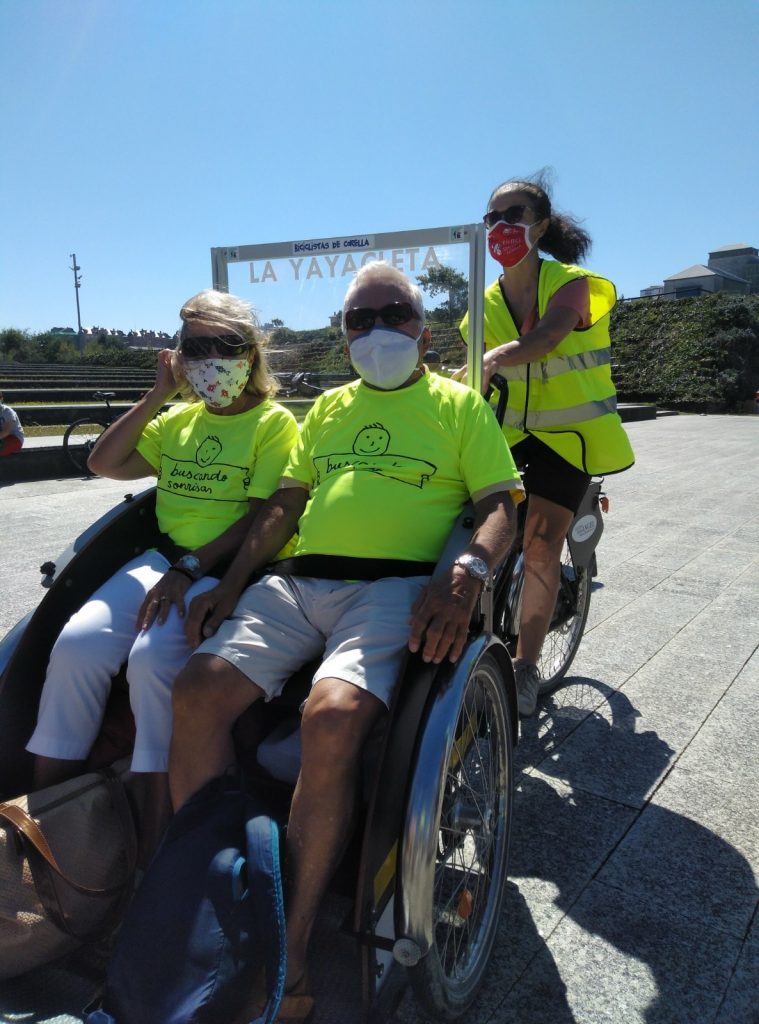 We had a very productive, emotional and enriching weekend with «Buscando sonrisas» (Seeking Smiles) in Santander. On Friday Cristina Gallo and Toño Peña gave theoretical and practical training to ten members, half of them youngsters, of Seeking Smiles. On Saturday there were many events to launch the twelfth chapter of «Cycling Without Age» in Spain, with opening speeches by Gema Igual, Mayor of Santander, Nacho Quijano, President of «Seeking Smiles», and Cristina Gallo, representing Biciclistas de Corella.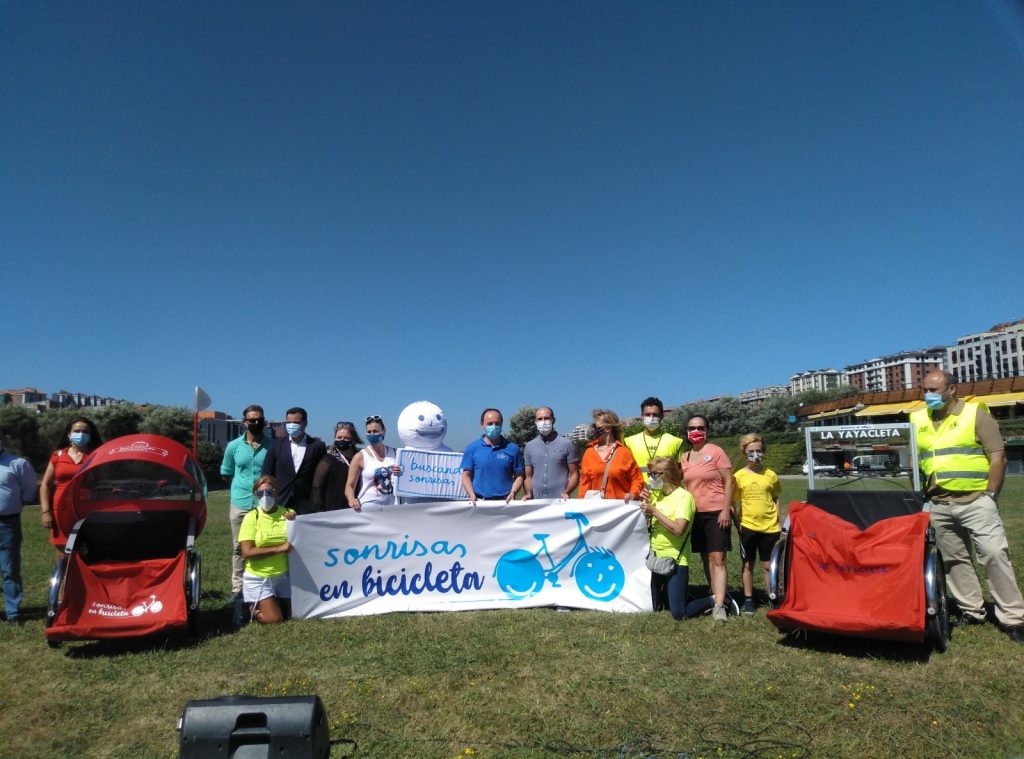 The event took place in Las Llamas Park, a natural trough in the heart of Santander that a couple of decades ago was very neglected and degraded but is now a national good practice of recovery of a natural site in an urban environment. There were choreographies of Seeking Smiles volunteers, a couple of songs by musician Mario San Miguel, a brief explanation about the birds in the park by SEO Birdlife and, of course, a ride with trishaws and bicycles through the park. We kept company to Seeking Smiles' first trishaw with our Yayacleta (Nanacycle), another trishaw from CWA Donosti and a cargo bike and disco bike from Txita. Five elders and a blind person enjoyed CWA rides in the sun along a wonderful park.
A million thanks to Seeking Smiles members (Nacho, Fidel, Miguel, Chencho …) and especially to Tamara for inviting us to participate in the launch of this new chapter of Cycling Without Age. We are certain that our collaboration will go on and be very fruitful in the future. See you soon!