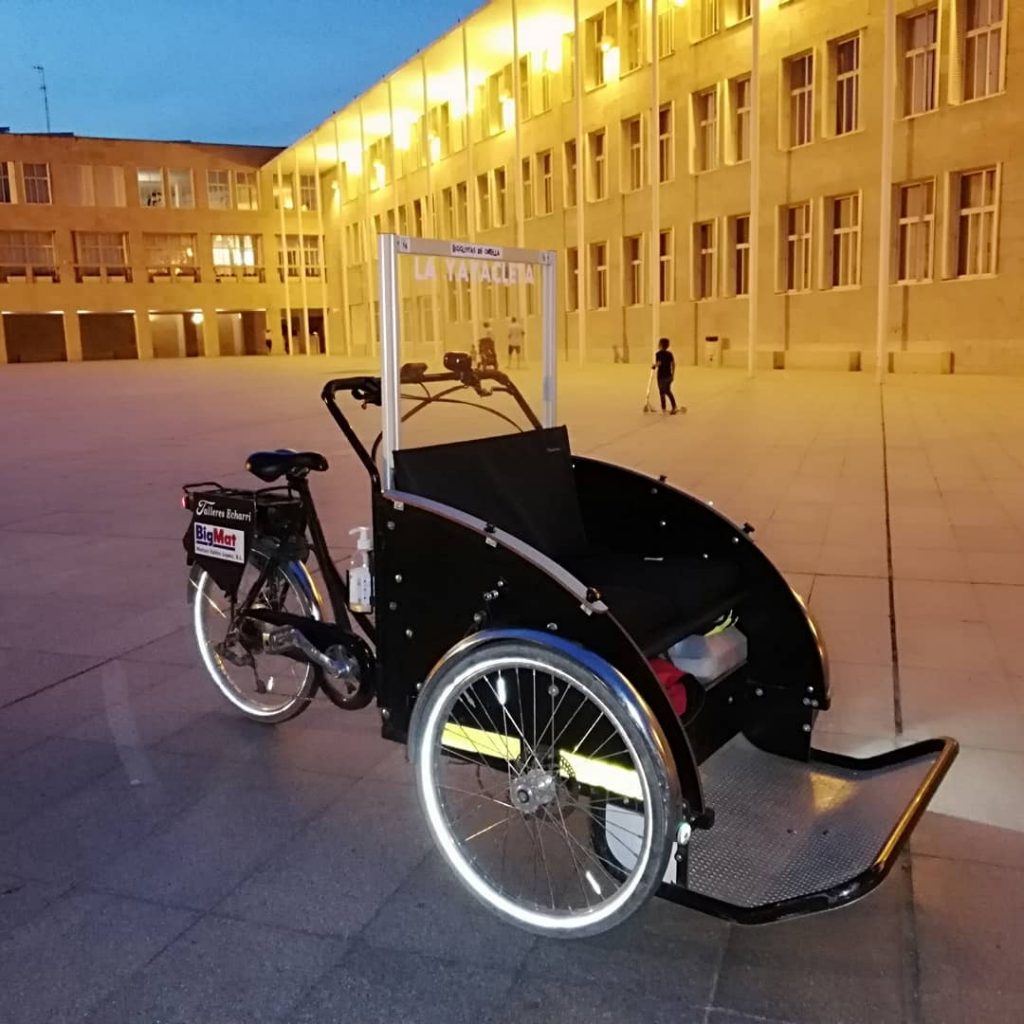 We were invited to participate in Logroño's Mobility Week last Wednesday, September 16. Cristina and Toño told everything about CWA Corella: the movement's principles, pilot courses, volunteers, trishaw rides, anecdotes, and so forth.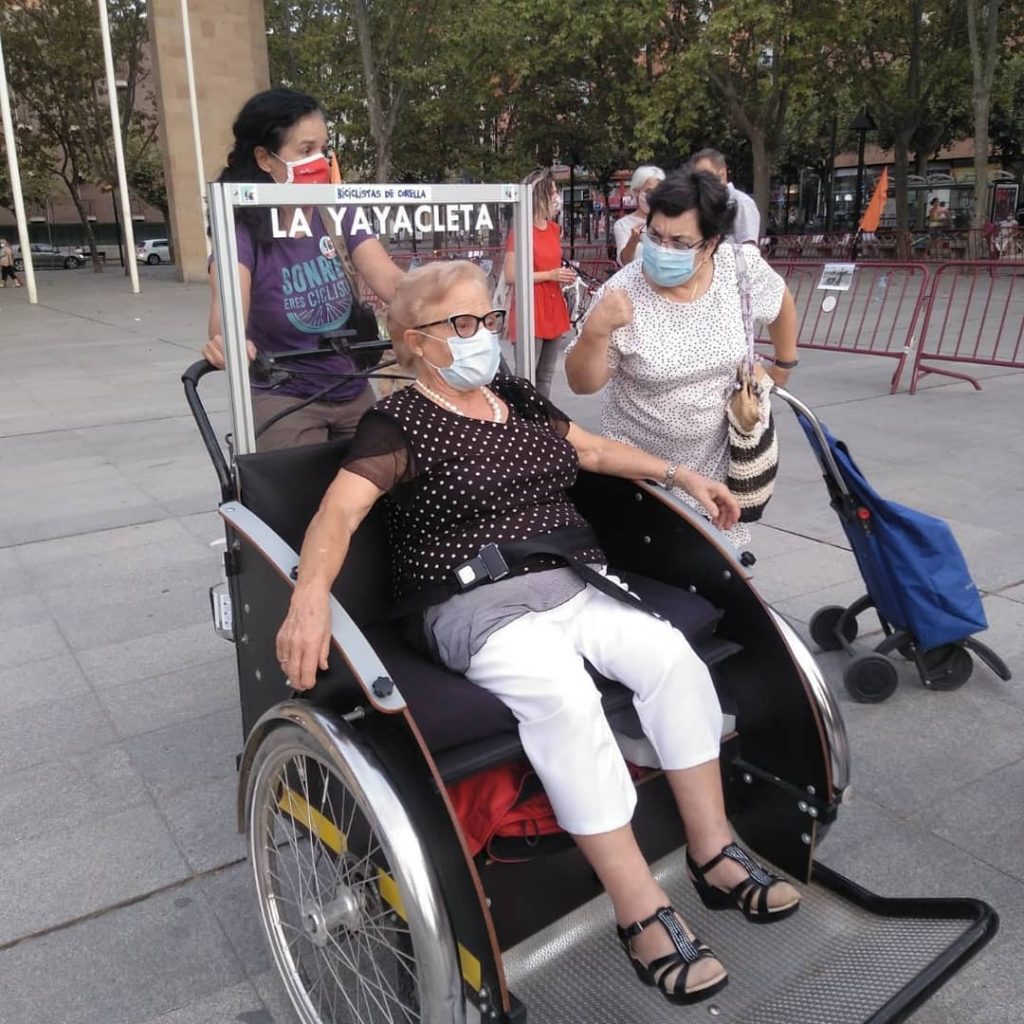 Right after the online presentation, we gave quick rides to many children and two very special ladies, who showed a great interest in having a trishaw in Logroño.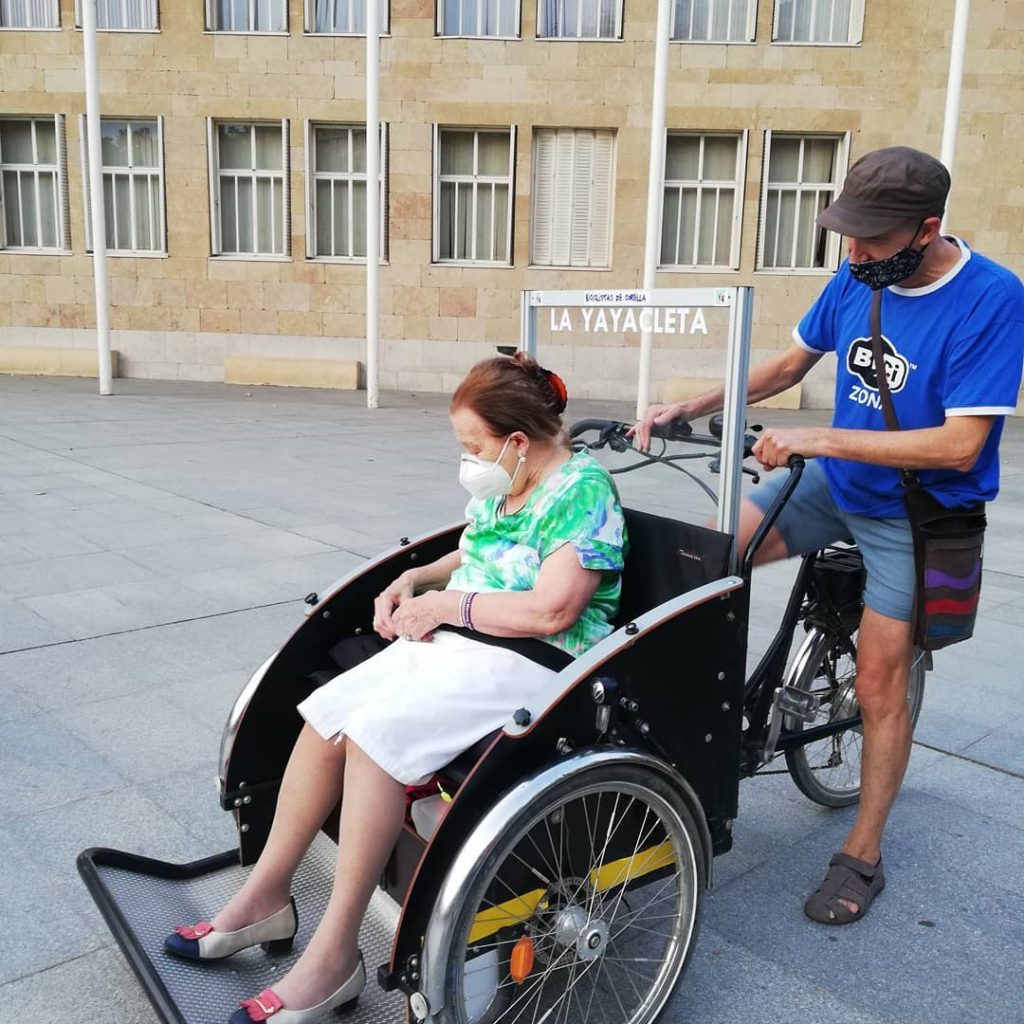 Thanks to all our friends in «Logroño en Bici», an association trying to promote the use of bikes as a means of transport in La Rioja's capital, for inviting us to be part of your Mobility Week.