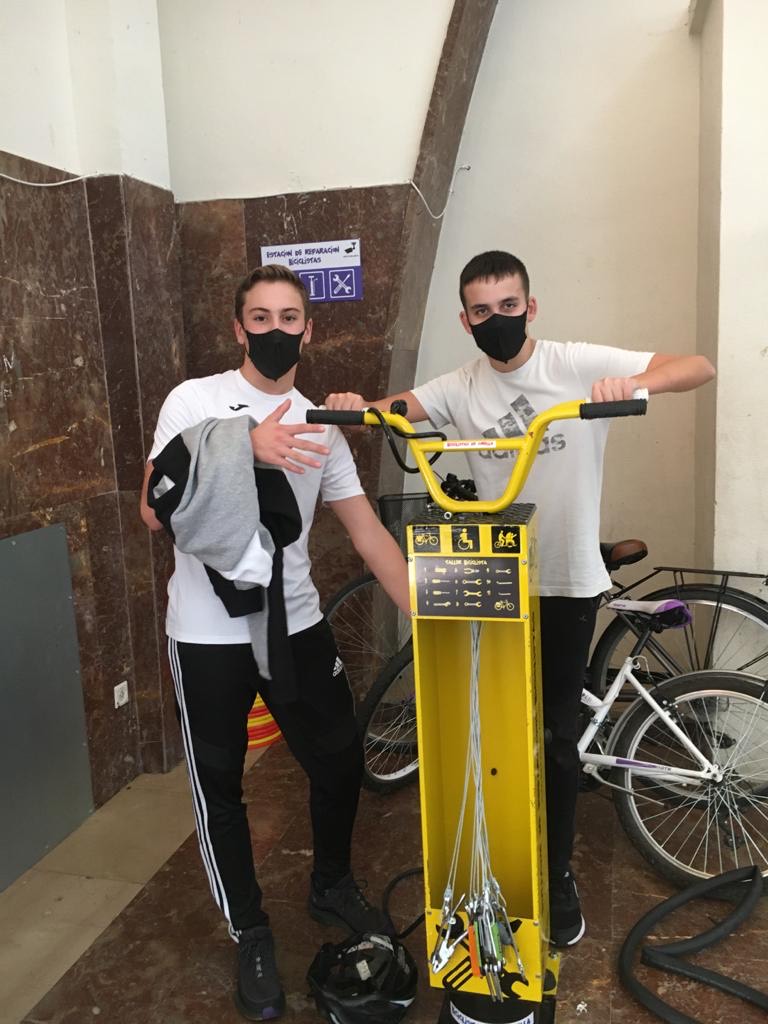 Our brand-new bike repair station has proved to be an excellent tool for Physsical Education lessons.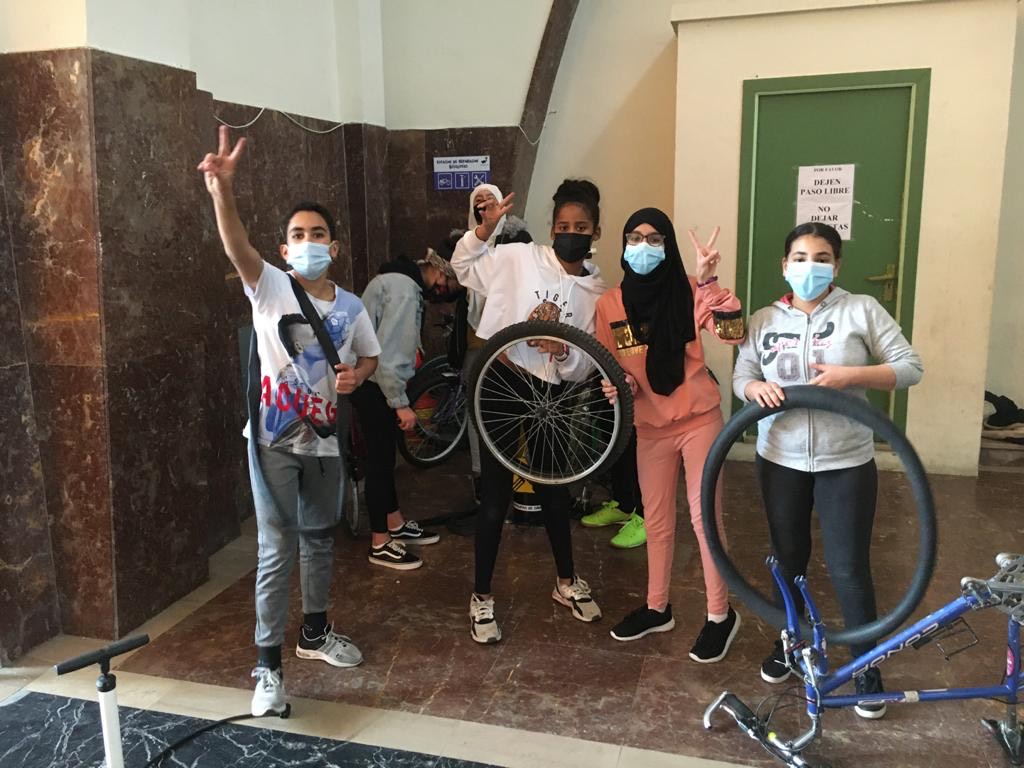 Our students are learning to remove a punctured tube, fix it and put it back. They learn new vocabulary (parts of the wheel and the whole bicycle) and what they need to fix a flat tube: patches, sandpaper and rubber solution.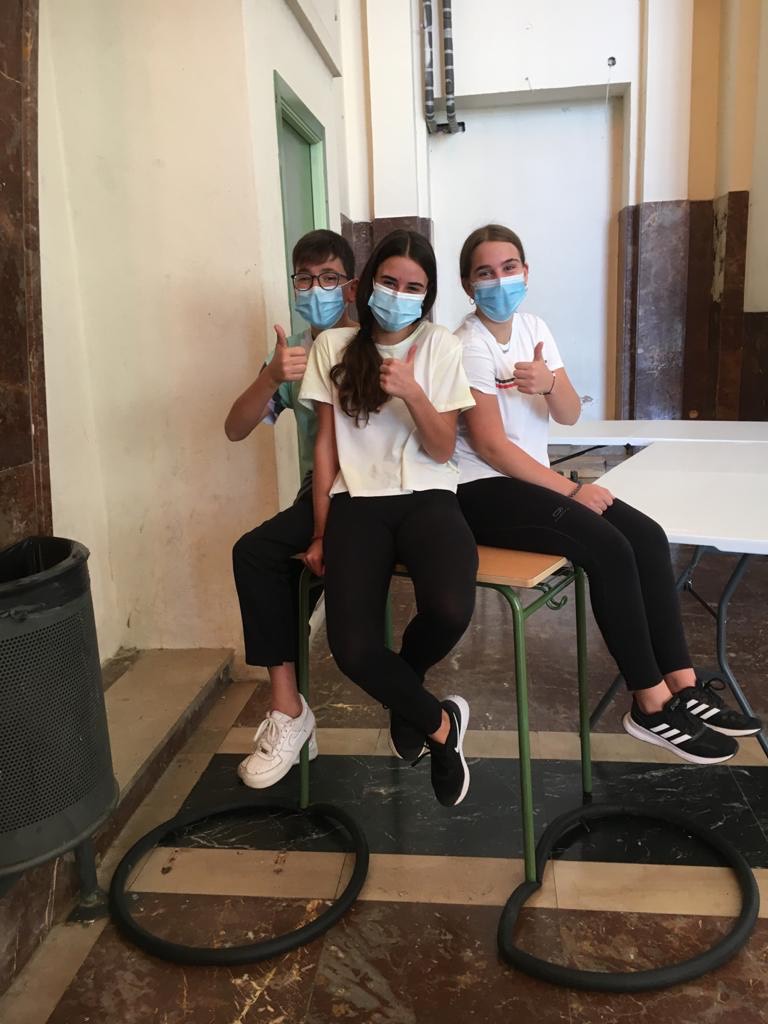 It's amazing how quick the students learn to have a bike serviced. Besides, they aknowledge that it's very important to know how to do basic repairs and have more bikes available in case they forget to bring their own bikes to school and we have a cycling lesson.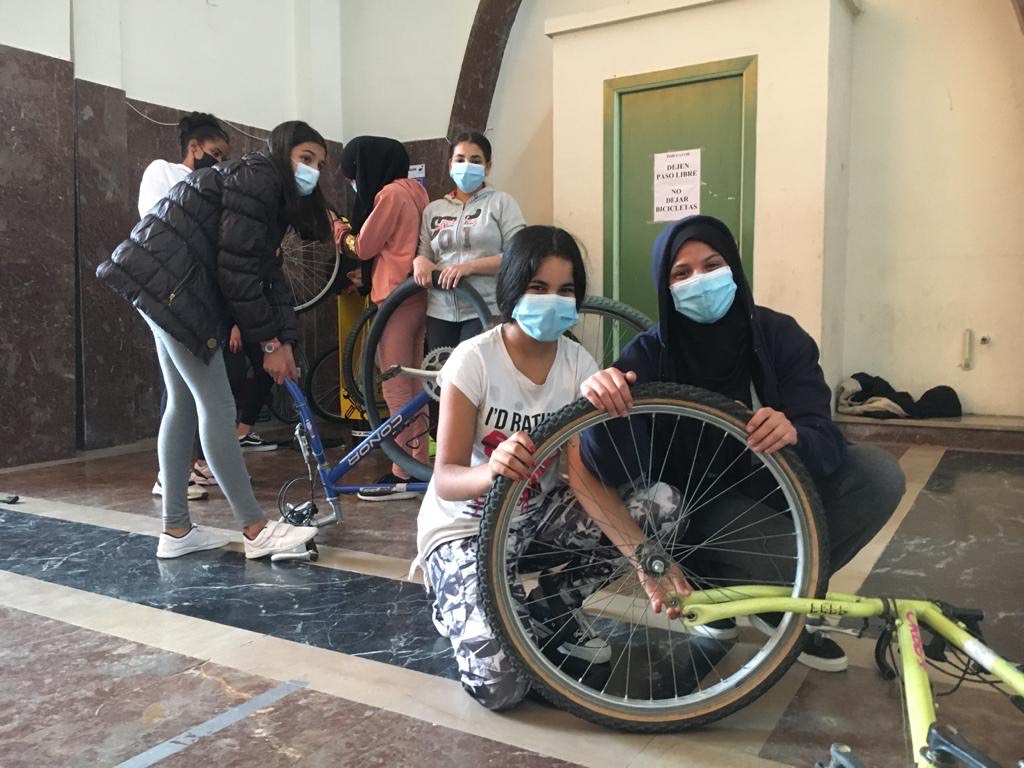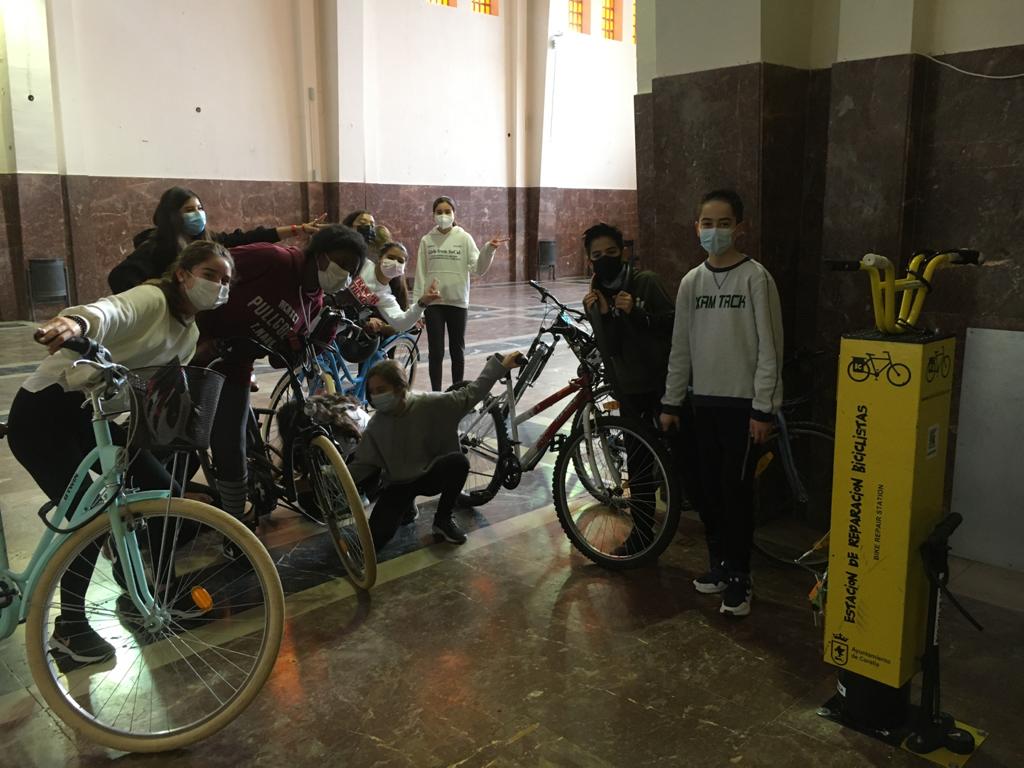 1st of ESO students have developed the activity with great passion.