Toño Peña, our Erasmus coordinator, has visited today San José nursing home in Corella and their lovely and kind residents. Yolanda, one of the caretakers, asked him to give a helping hand with the tree inventory. They hadn't seen each other since late February, when we had our last trishaw ride.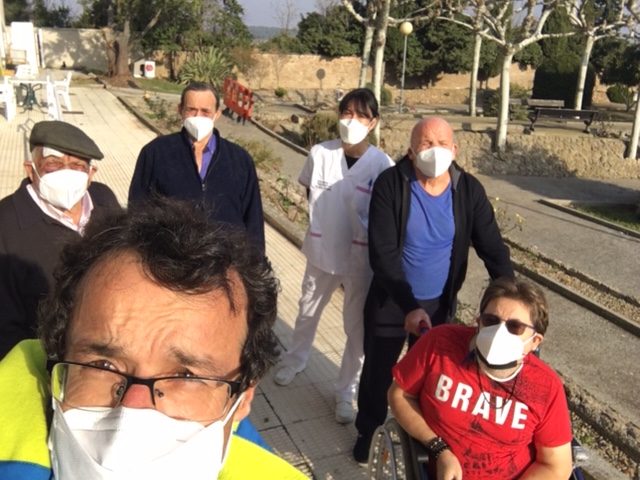 No wonder the enthusiast residents needed help, there are more than 130 trees and bushes of more than 25 species in the large garden, the main entrance and the back patio.
It's been great to share with Yolanda, Felipe, Juanjo and the other residents an hour trying to identify the trees with Flora Incognita, and app that makes this usually long process really easy and entertaining.