By Aitana Ayuso Torres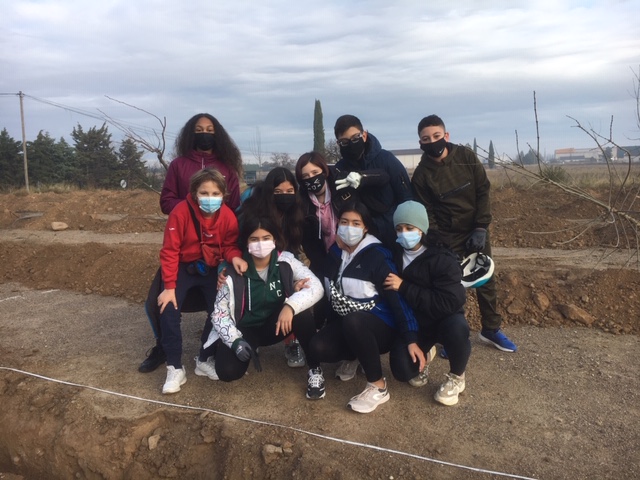 I went with my friends to plant lots of trees in El Villar's esplanade on Saturday, November 28th. We went to the Villiar at 10 a.m. biking or walking and we started to work.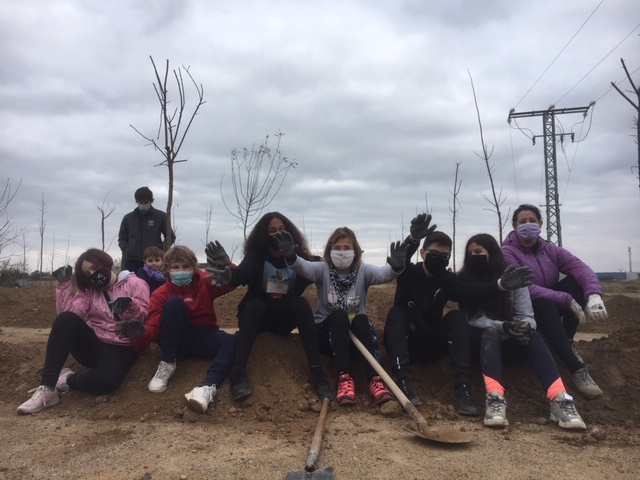 We worked hard to plant 151 trees: ashes, maple trees, acacias… 30 people collaborated to plant, 15 Erasmus students and 15 volunteers from Biciclistas de Corella. Besides, some passers-by asked about the project, why we all were there and some ended up pitching in and planting with us.
There were 13 long ditches almost 50 centemeters deep to plant the trees and set up the watering system. We fell down once and again in the ditches, tripped on the spades or other tools and we laughed out loud non-stop.
We all loved helping to embelish Corella and improve our nature around. It was an amazing day!
Thanks a million to all the student volunteers: Chihab, Noelia, Ainhoa, Aitana, Luis, Toño, Eneko, Erika, Michelle, Layla, Hamsa and Elaine.