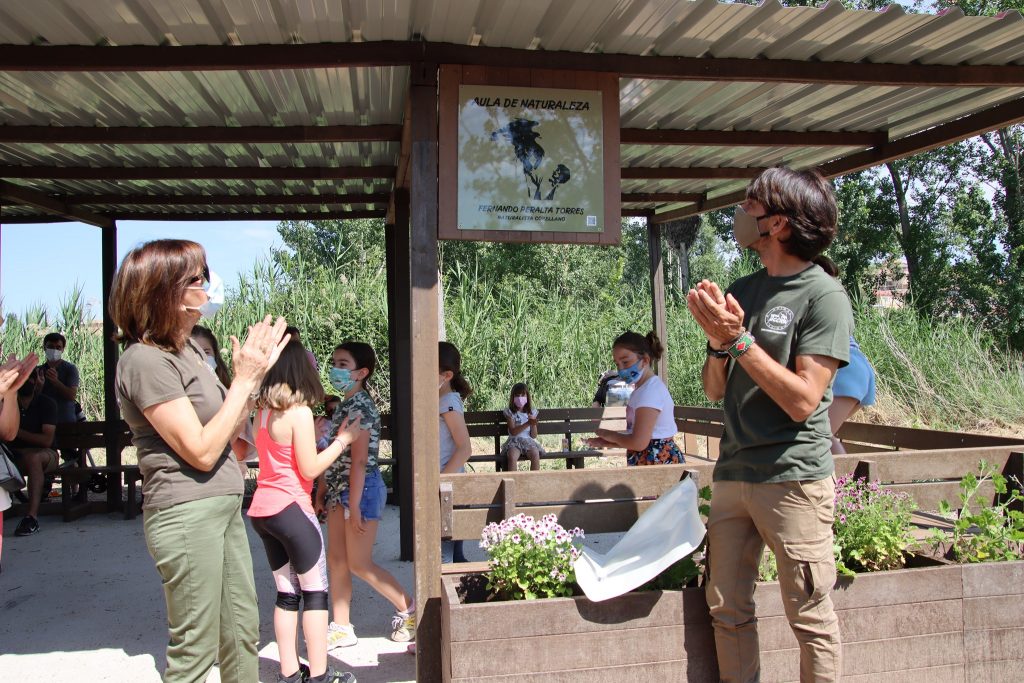 We've been working for this moment so much time… Two years ago, on March 30th, 2019, we planted 15 elm trees in our Erasmus Park in our first LTT (Learning-Training-Teaching) with representatives of the four countries and five entities: Alhama High School, LAG Suduva, An Taisce, Foreningen Frie Fugle and Biciclistas de Corella.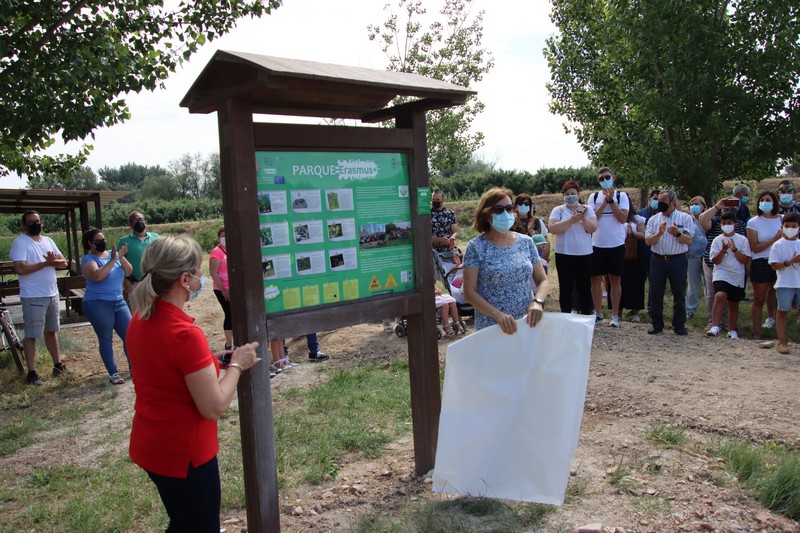 The last months we've been working hard on our nature classroom and we could finally inaugurate it on Saturday, June 12th as part of our Envoronment Week events. 70 people showed up to support Peralta-Ayala family.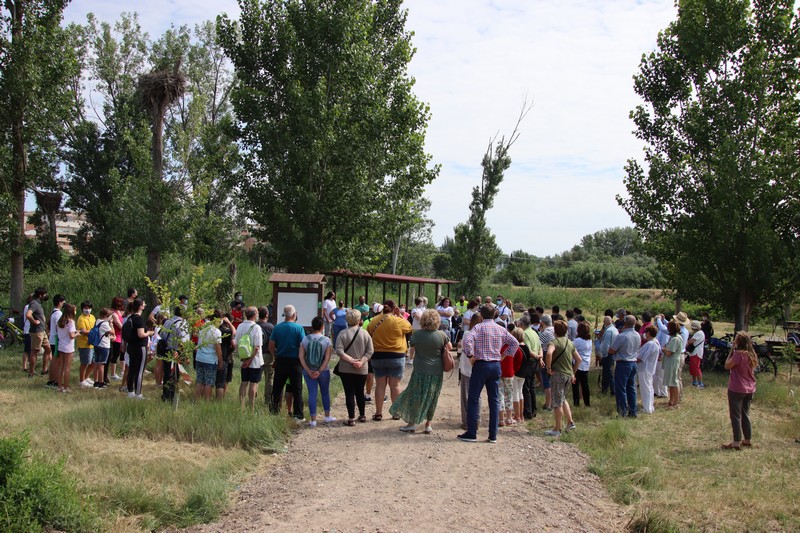 Our nature classroom was named after Fernando Peralta Torres, a naturalist from Corella who died in 1993 and left a precious legacy to his family. His widow, Maribel Ayala, and his son, Augusto Peralta, uncovered the poster with a silhouette of Fernando Peralta. The moment was extremely moving.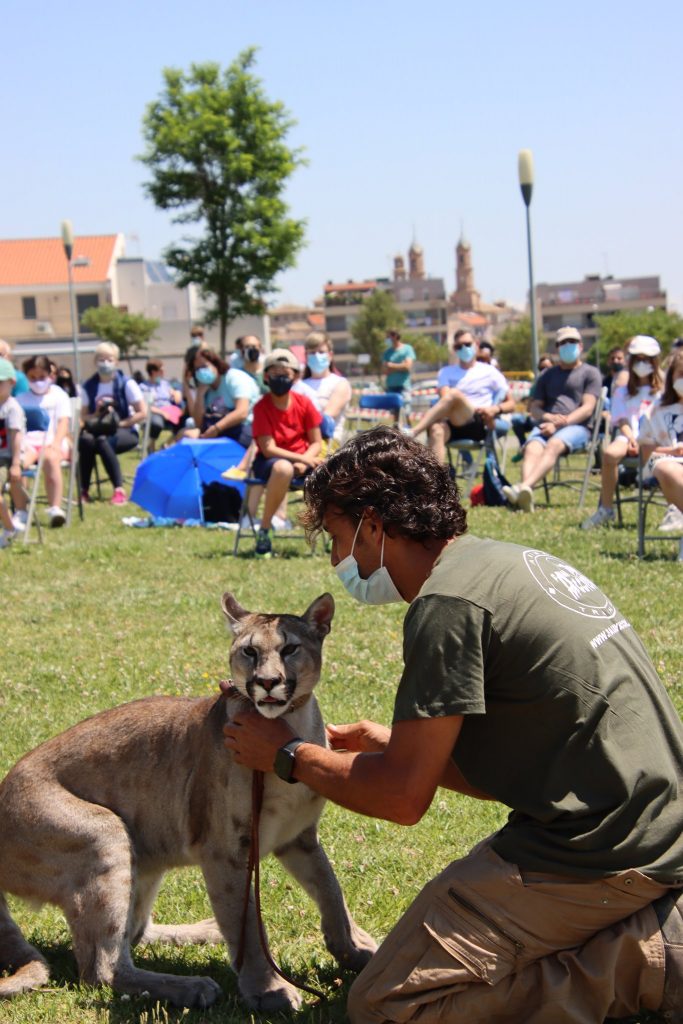 Right after the inauguration of our nature classroom, Peralta-Ayala family, who run a company (Fauna y Acción) that works with wild animals and makes documentaries, TV shows, commercials… offered an unbelievable and unforgettable show with eagles, vultures, cougar, kinkajú, coatí, mara, meerkat, skunk, badger…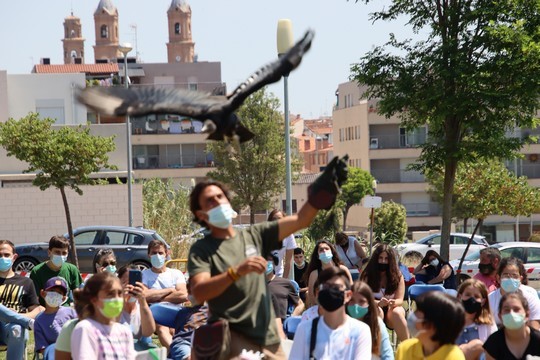 Around 350 people attended this show with wild animals. More than 20 Erasmus students and teachers participated and another 20 volunteers from Biciclistas de Corella made this event possible.