By Ejididjus Pupius
Hello! I'm a 17-year-old volunteer from Lithuania, who has participated in Erasmus+ project "Sustainable Mobility – sustainable Community" fourth LTT meeting in Lithuania.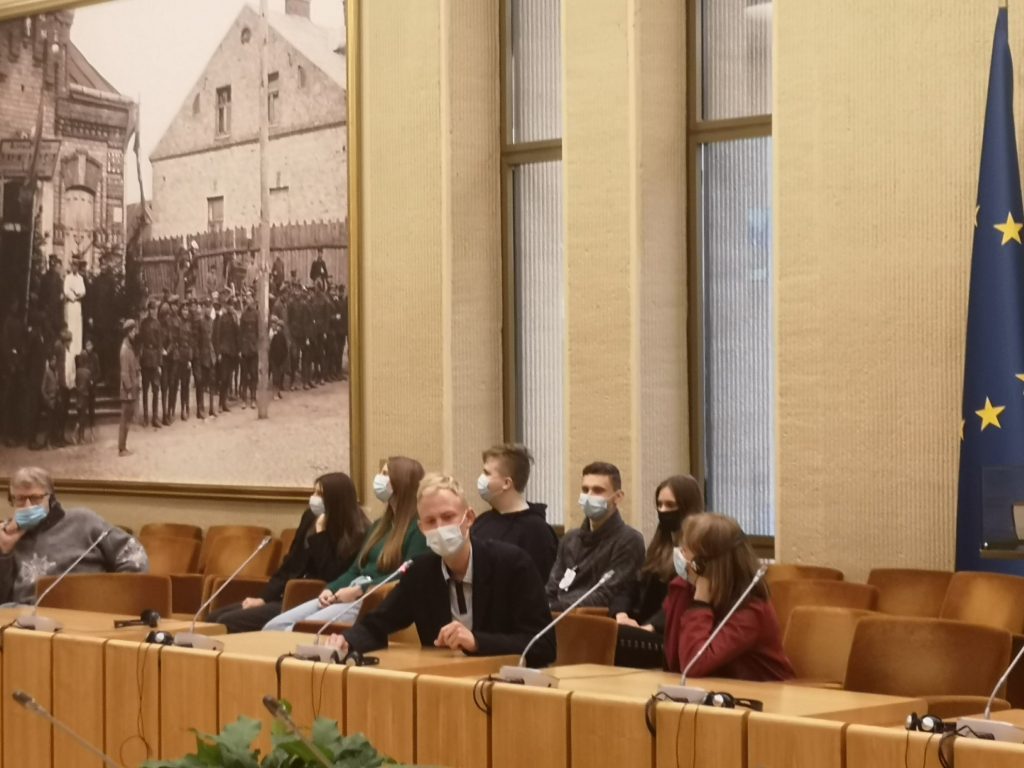 I was really excited to be part of it, especially for the need of fresh air during this pandemic and also urge to meet people that I share memories with from this project.
Our first evening was a nice warming up: gathering everyone together and opening the week of activities with a nice dinner in our hotel. On the second we visited the Lithuanian Parliament.
There, we attended the conference about sustainable mobility in communities, in which I even had a chance of speech about the bicycling's benefits and it's perspectives for Lithuania.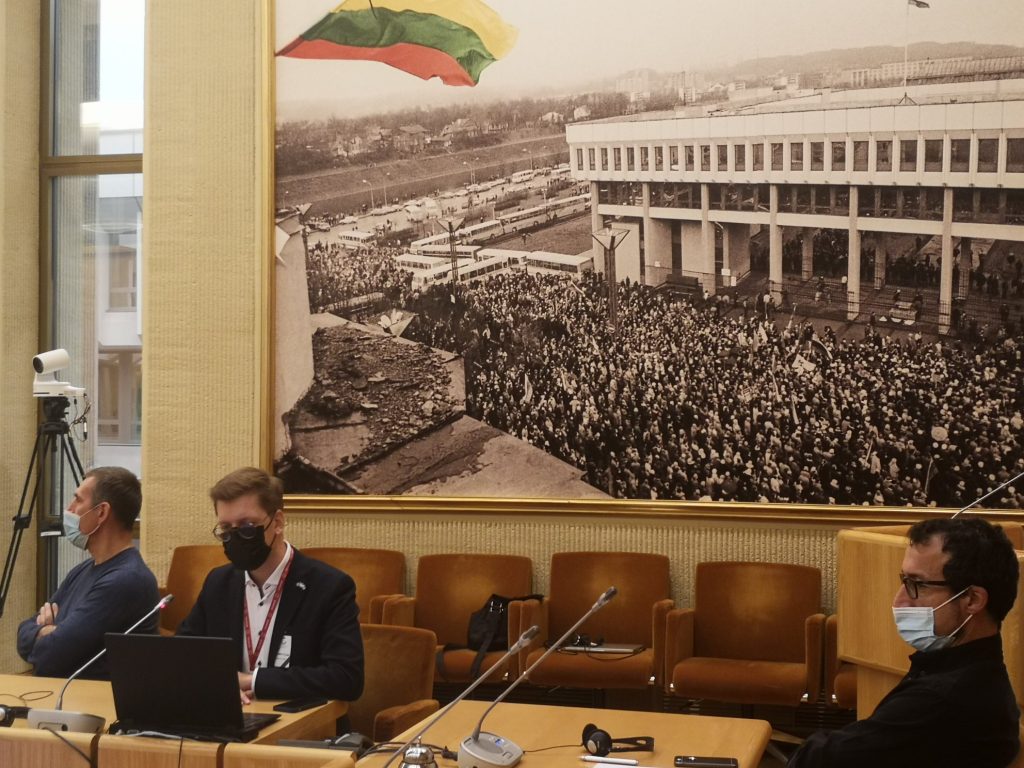 After it, we even got a chance to meet the Speaker of Parliament – Viktorija Čmilytė-Nielsen.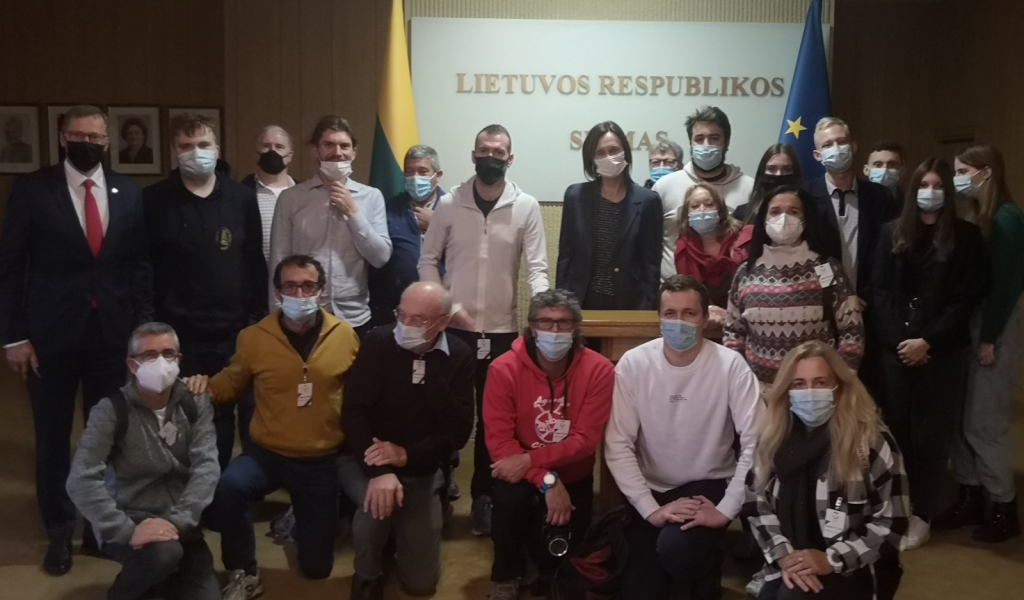 After the conference, participants had a lovely bike tour around the old town of Vilnius. Then we had dinner at the social pancake restaurant "Pirmas Blynas" in which delicious pancakes are served to you by people with disabilities.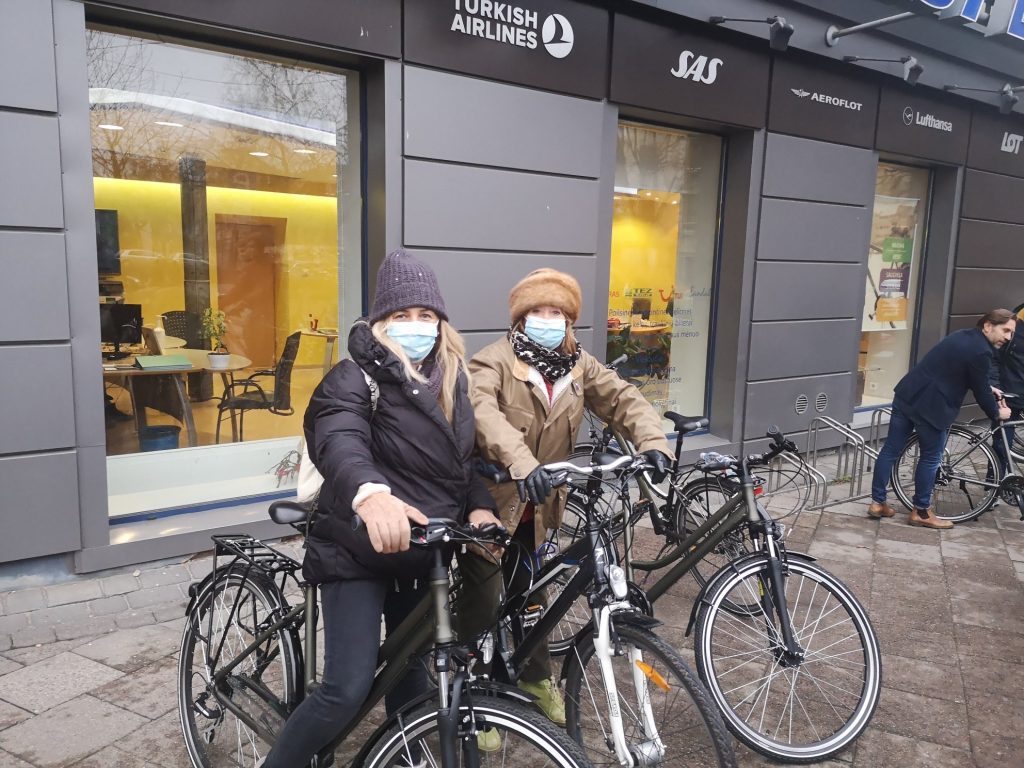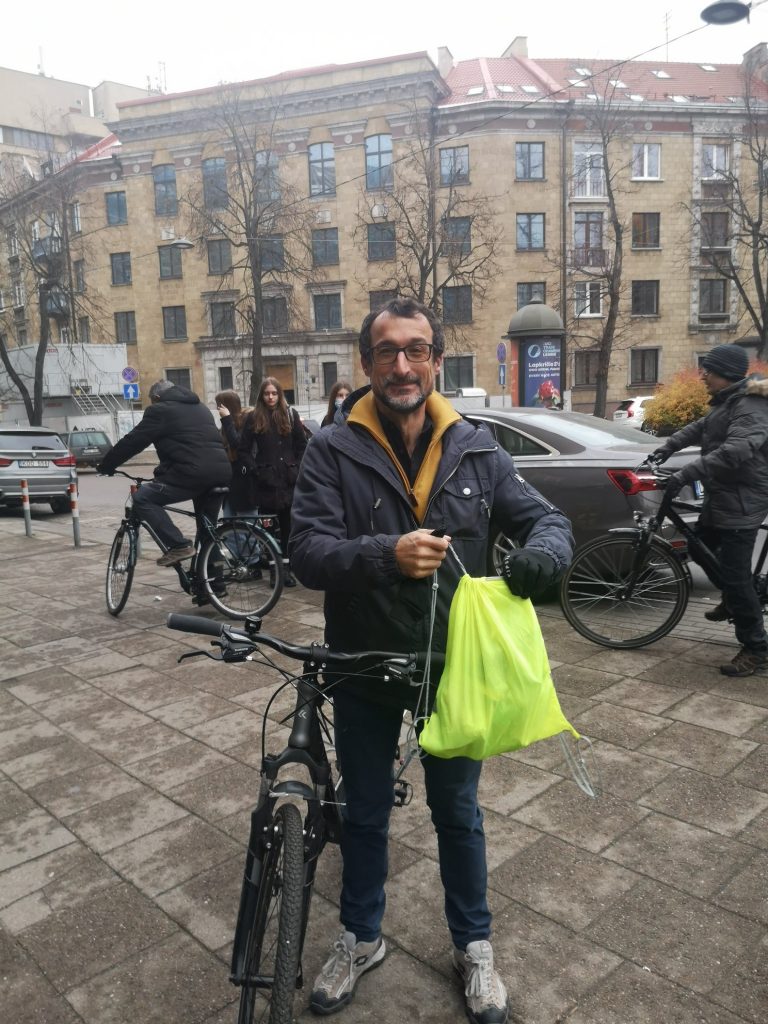 On a third day we showed our guests the Museum of Rabbits, located in Sasnava town. There, me and my friend Erikas acted as a translators for the museum guides who showed the program in Lithuanian. Our guests even had a oppurtunity to be part of "Bunny pie" baking process.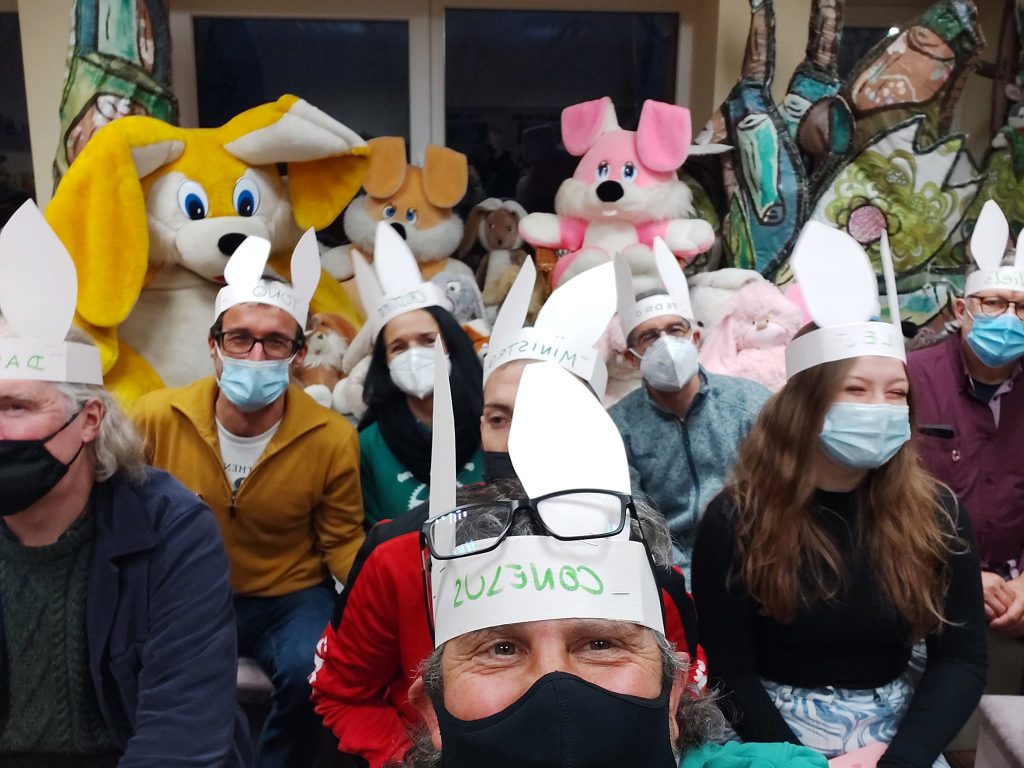 On a fourth day, our partners and us visited senior community of Antanavas, local community of Bagotoji, Kardokai Nature School, chapel of Višakio Rūda and lastly, village of Būda local community, which showed us peculiarities of Lithuanian old folk lifestyle: rope weaving, thread spinning and weaving.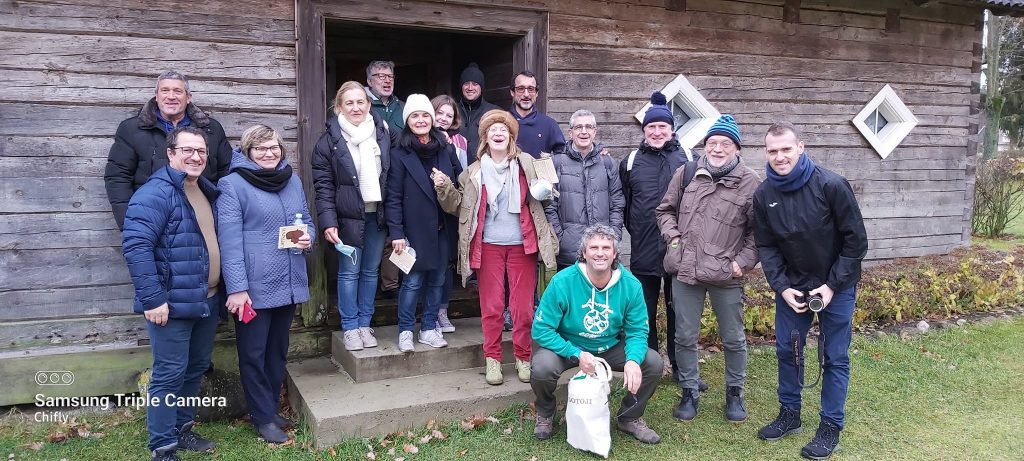 Our project members had wonderful time practicing Lithuanian folk dances and experiencing this important part of culture. Later, we've all gathered up for our last dinner together and service of project visit certificates.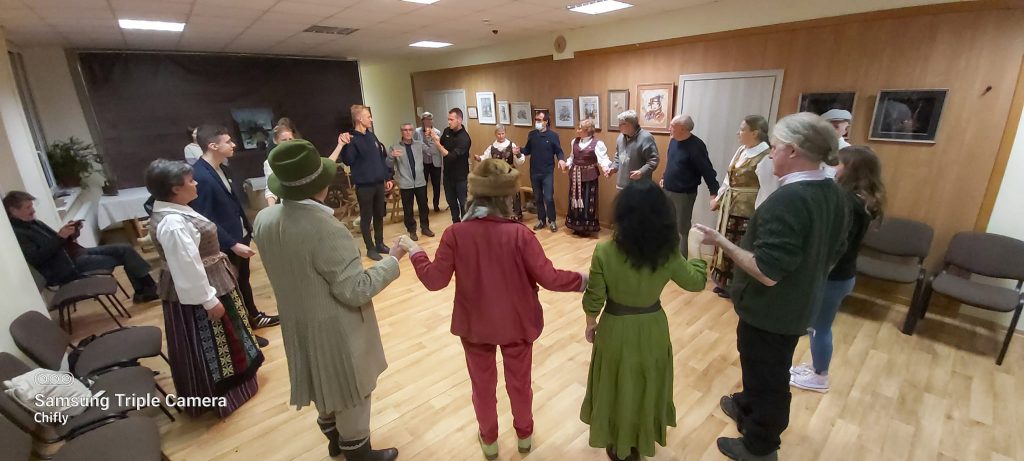 That being said, I really enjoyed every bit of this active week. In many cases I had to use my English skills to serve as a translator to our guests from Spain, Ireland and Denmark. I've made a lot of precious memories with these amazing people that were present in here. Although, foreign project partner teams consisted only of adult people (sadly, students were not able to come due to pandemic restrictions), it had not made this experience any less amazing. Thank you all!